Below, you'll find 10 home trends for 2022, plus our experts' full thoughts on them. Spoiler alert: They often disagreed with each other.

 

But, that's what makes design so interesting and subjective, right?
I'd also love to know what you think about these trends — so I've included polls throughout. (You can also let me know your thoughts in the comments! 👇)
1. The End Of Open Floor Plans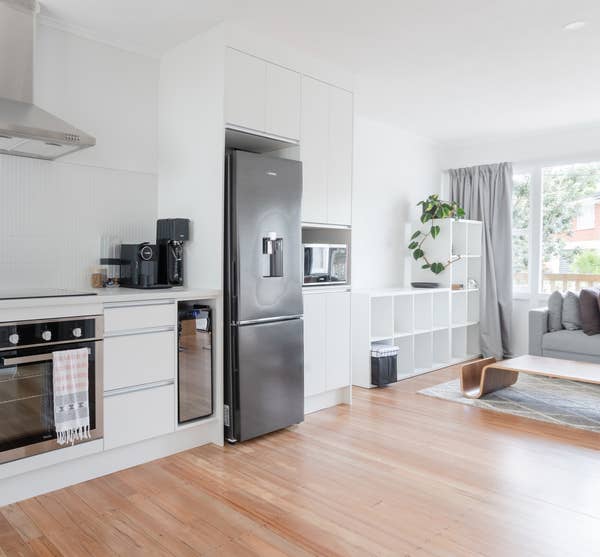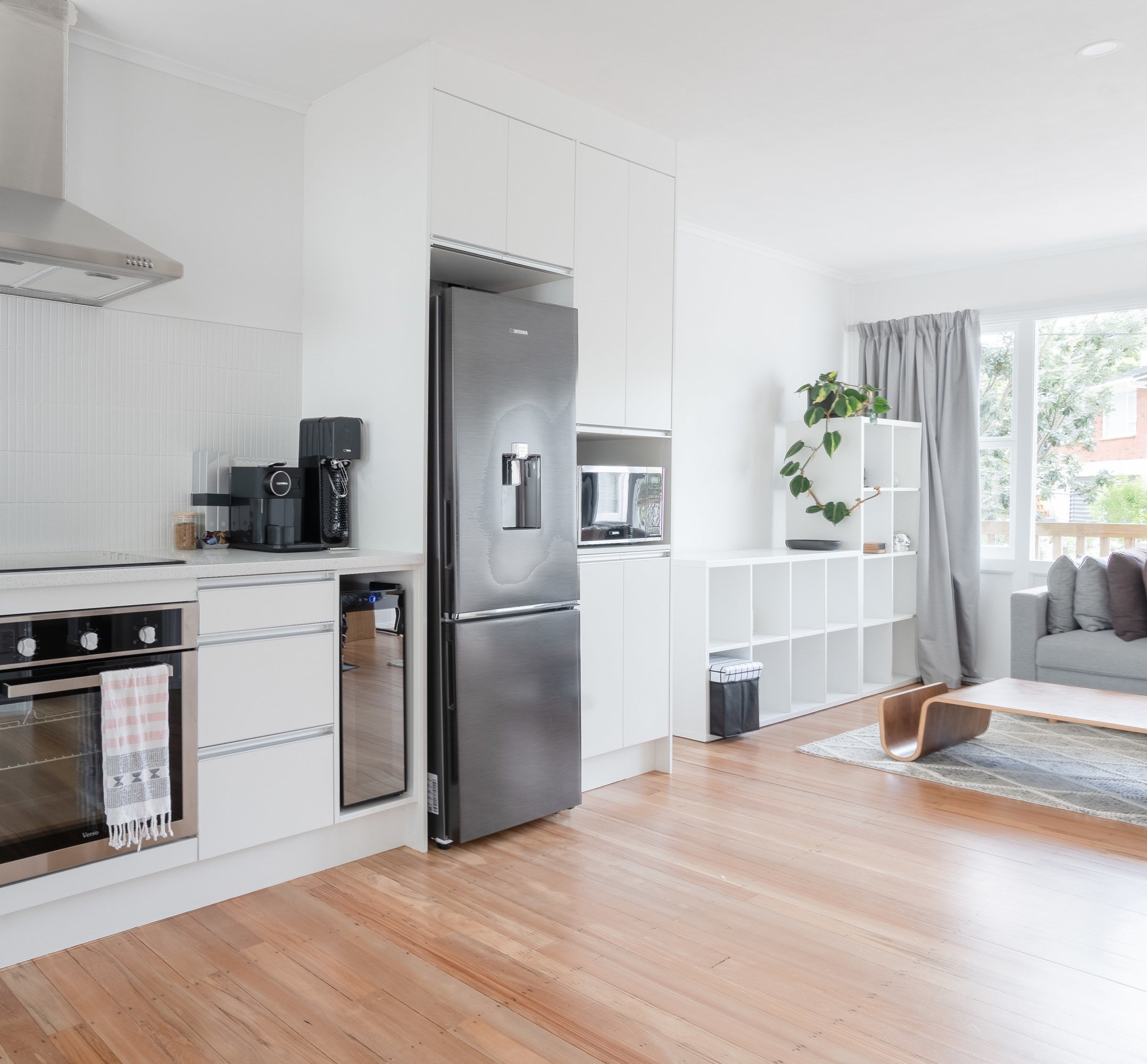 ❌ "Some news outlets have said that open floor plans are going out. What are we supposed to do? Renovate our entire house? No."
"Here's my advice: Work with what you have. If you want some separation, I highly suggest a cane room divider."
—Elena Lohse
✅ "After the last few years of being locked at home (where we work, live, and rest in the same space), we're now starting to see a shift back to traditionally-separated rooms. We can attribute this to wanting defined spaces, so we can have different rooms fit for different purposes."
—Briellyn Turton
✅ "We can thank COVID for the decreased demand for open floor plans — toddler Zoom-bomb, anyone? The more we adjust to our new normal, the more we realize that dedicated spaces have great purpose (and give us more to design around!). I'm sensing a shift toward more hard-working spins on traditional floor plans for both renovations

 

and

 

new builds."
—Preston Konrad
❌ "I don't even consider open floor plans a 'trend' anymore. It's just the way we live now."
"I will say: I am noticing more and more clients asking for areas of their homes to be a little more compartmentalized, and I think this is stemming from a need for some privacy after spending so much time at home with their families."
—Sasha Dudley
2. "Maximalism" All The Way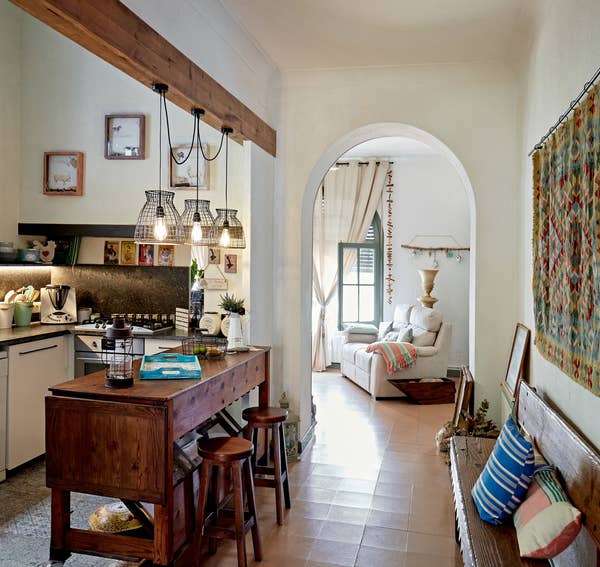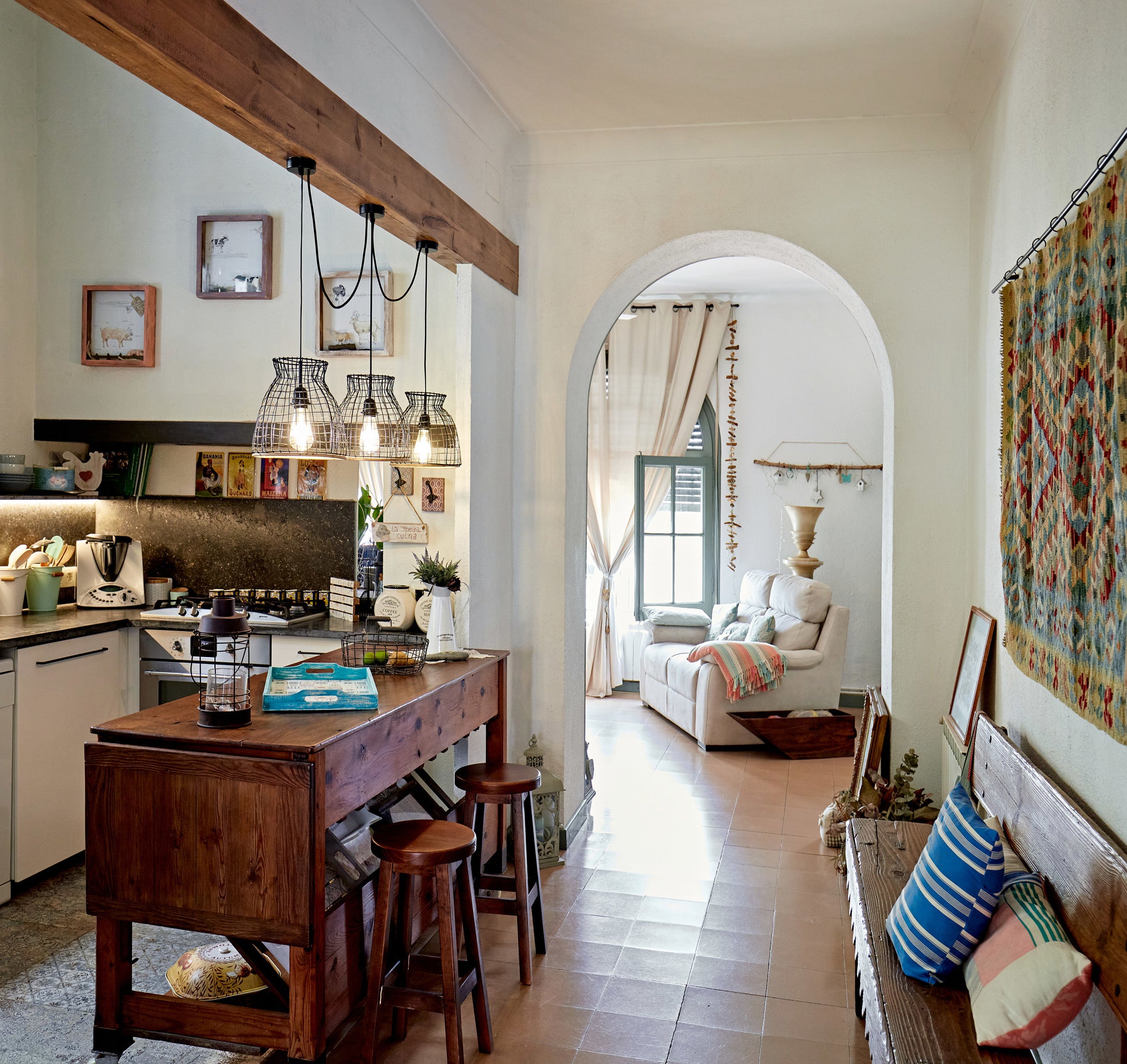 ✅ "Hello, maximalism's number one fan here! When we're designing homes for clients, we come at it from a personality-driven perspective. How can we bring this client's very specific personality into their home?"
"Our personalities are big, complex, colorful, and interesting — so when you put all these ingredients together, the end result is, you guessed it, maximalism."
—Briellyn Turton
✅ "In a world of bland neutrals and minimalism, people are hungry for spice and character. Maximalism is all about telling the story of life through your home."
"That said, beware: The design itself has to be authentic to work, and it's really easy to tell if your stuff came from life's genuinely-rich experiences...or the supermarket discount aisle."
—Cliff Tan
✅ "I think that after spending

 

so

 

much time in our homes these past few years, 'maximalism' feels exciting and inspiring. More color, more texture, more lighting, more unique pieces."
"Maximalist homes are energetic in their design, and after spending 18 months taking midday naps in between Zoom calls and binge-watching Netflix for days on end, nothing sounds more appealing than bringing more energy into a home."
—Sasha Dudley
✅ "People want nostalgia and vibrancy more than ever! While maximalism can evoke both of those things, the nostalgia often comes with more 'things': layered art, more books, and traditional elements like wallpaper and sconces."
"I think the key here is to make sure the maximalist elements are fresh and somewhat selective — curated enough not to feel like Storage Wars, and updated enough not to give The Gilded Age vibes."
—Preston Konrad
3. Saying "Goodbye" To Bright, Light-Hued Kitchens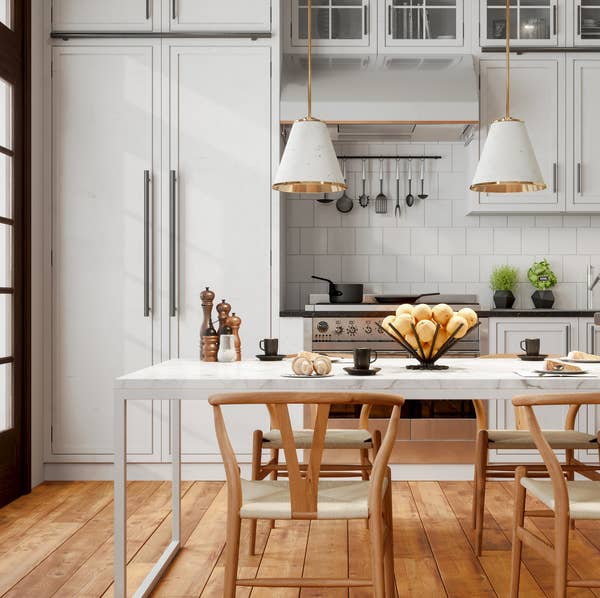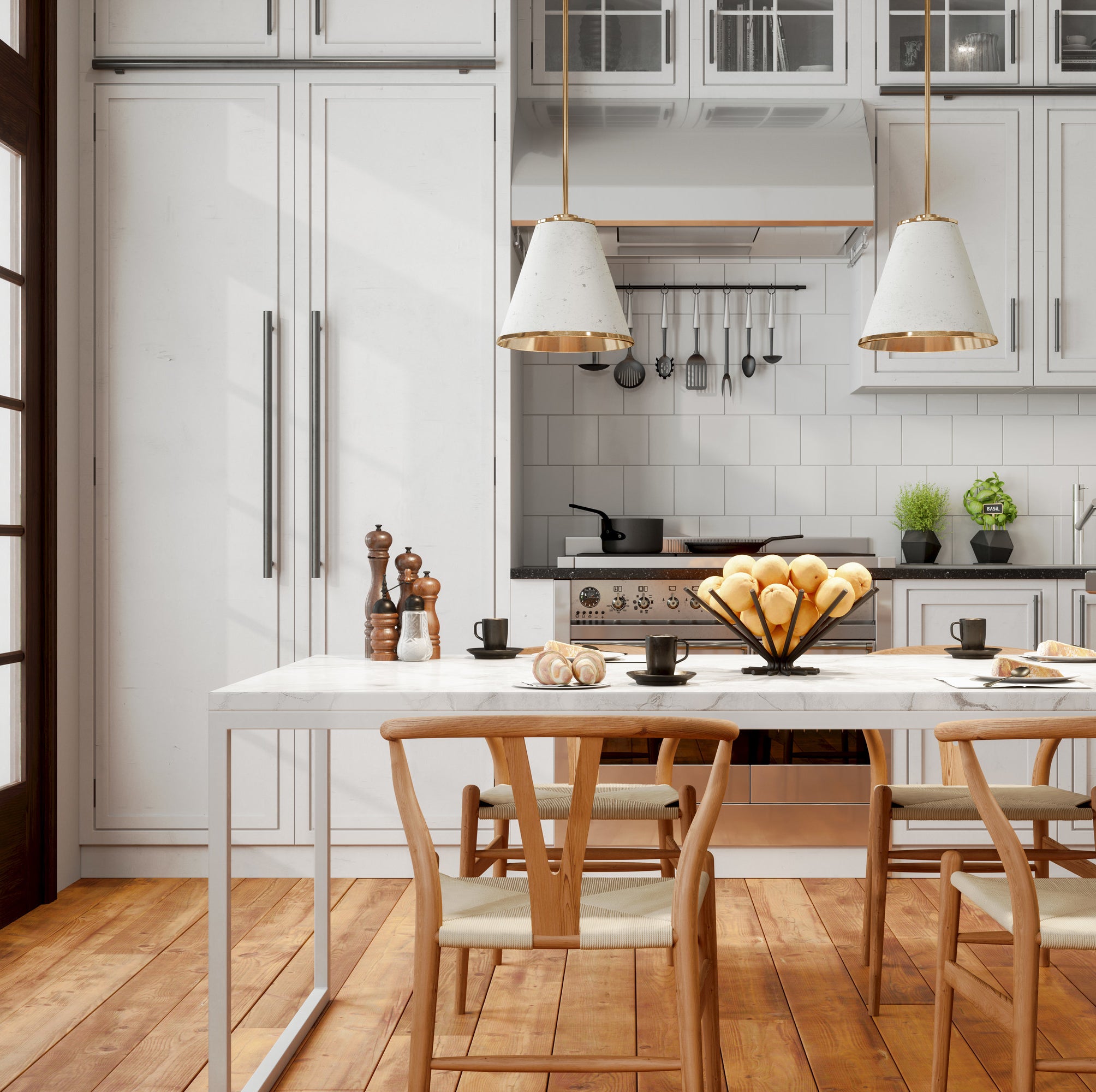 ❌ "For a lot of people, long-term apartment living (as opposed to purchasing a traditional home) is becoming more and more of a reality. We're all looking for ways to maximize space in smaller spaces..."
"A light-hued kitchen will do just this — light = space, so it's the obvious choice for a small kitchen. Lighter cabinets and walls will also help bounce light around the room from nearby windows."
—Briellyn Turton
❌ "Even though I'm writing this while sitting in my all-black kitchen, I have a deep appreciation for light-hued kitchens. They always feel well-manicured and welcoming."
—Kiva Brent
✅ "People want drama these days. Light, sweet tones are too safe and too bland. Coming back are these rich, deep tones that serve as a sultry background for your brightly-colored decorative fruit bowls — because you love eating fruit, of course."
—Cliff Tan
4. Dual-Purpose Rooms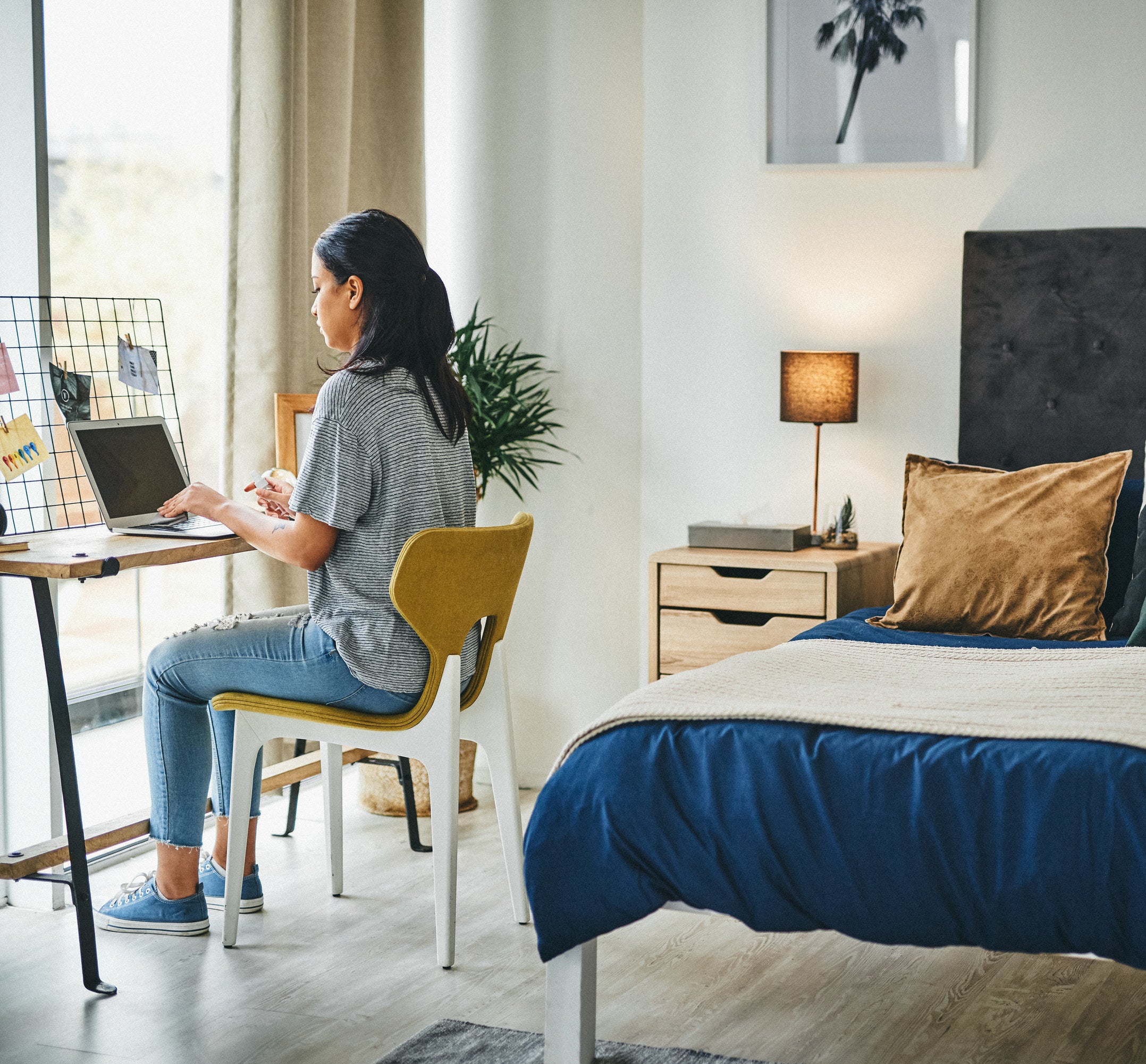 ✅ "Let's be honest about what this trend really means: a dual-purpose room is any room in which you introduce office elements while you're working from home."
"If possible, introduce office elements in rooms like your dining room or kitchen — not rooms that are meant for relaxation (like your living room or bedroom) so you can maintain work-life balance and take care of your mental health!"
—Kiva Brent
✅ "In a Zoom and ring light-powered world, our spaces need to work harder than ever for us. I'm always looking for smart ways to optimize each area of my space (without having a bed in the background of my 2pm video call)."
"A great solution is to be smart with furniture choices, like having a great dining table that can also function as an open workspace, and breaking free of what you think your 'traditional' floor plan should be. Maybe your couch shouldn't be against the wall...perhaps there should be a desk behind it!"
—Preston Konrad
5. Moving Away From Clean, Crisp Lines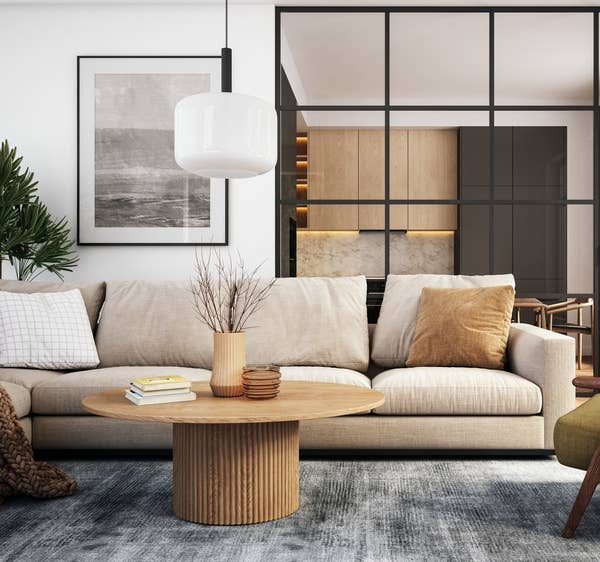 ❌ "I think a lot of people end up opting for this look without realizing it's not exactly reflective of their own personality."
"With more people craving personality in their homes, I say everyone should really think about what pieces and styles make them happy before opting for a design style that airs on the more minimal side. You may find that it's a hint of traditional, a hint of mid-century, or something altogether unexpected."
—Preston Konrad
✅ "If you love the modern, 'clean line' approach, look for furniture with angular lines. Marble coffee tables and metal-framed mirrors are your best friend when it comes to implementing this trend."
—Elena Lohse
6. Implementing Curves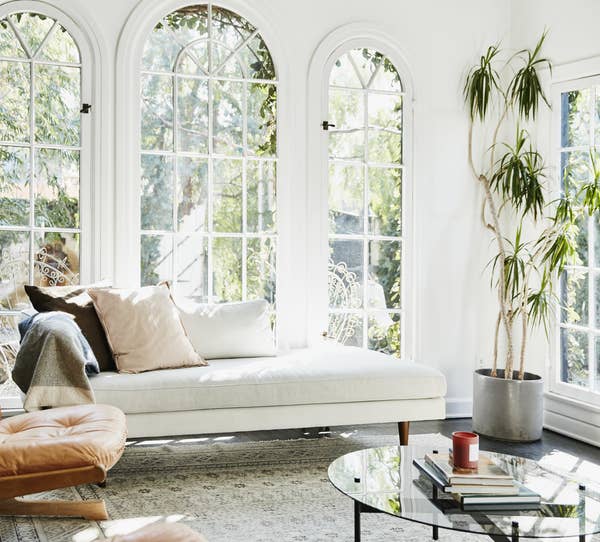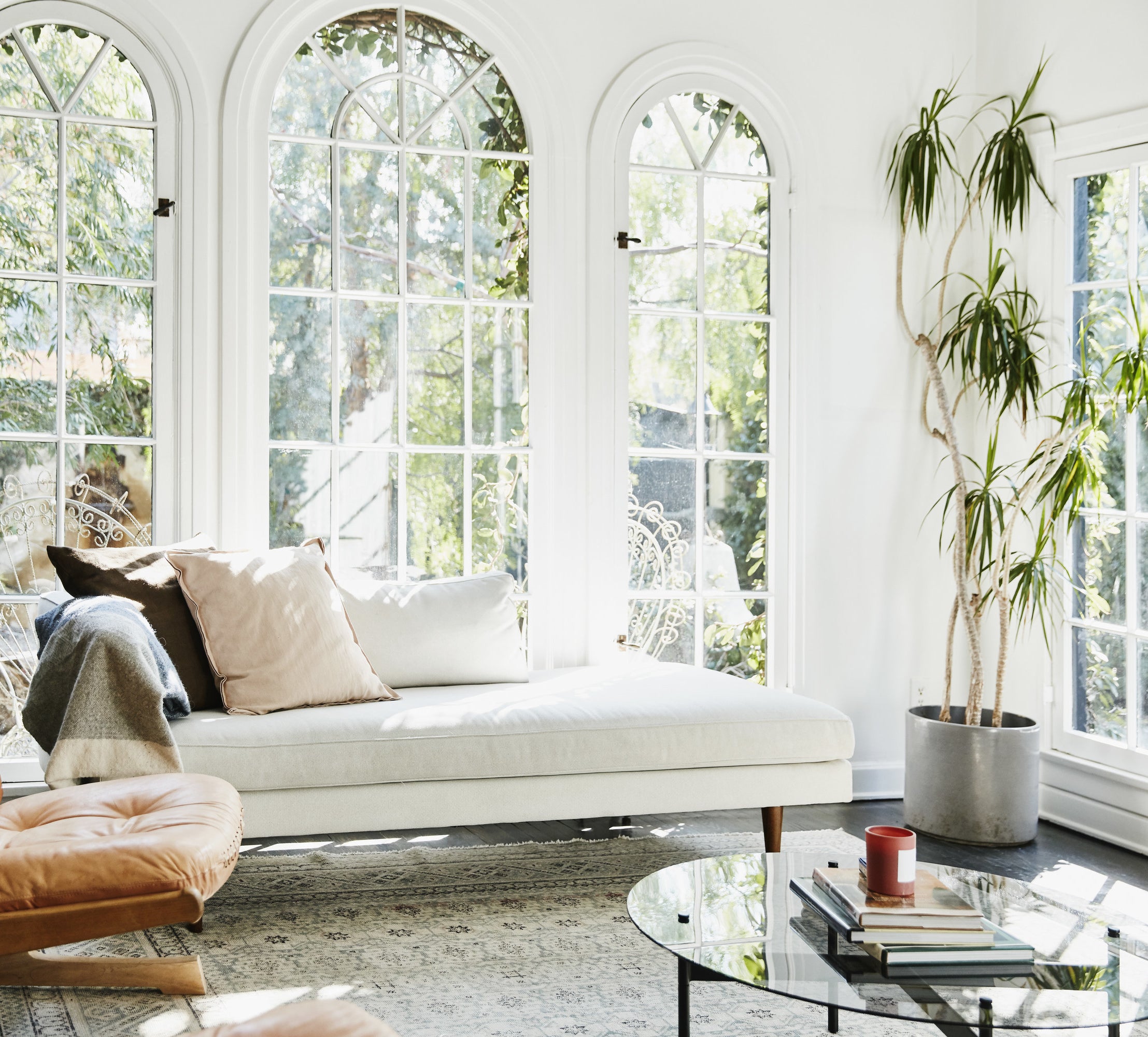 ✅ "It's no coincidence we're seeing curves, waves, and circles pop up all over interior and furniture design. This comes back to our most basic instincts: We affiliate curves and soft lines with nurture and safety, and hard lines with harshness."
"In short, curves make us feel safe and secure, which is something we all need from our own homes."
—Briellyn Turton
✅ "Curves are in! Celebrities like Kim Kardashian and TikTokers like Remi Bader have us wanting to accentuate every curve we have, and you best believe that translates into the home, as well."
"All my clients right now want curved windows, doors, and sofas. Curves feel soft and inviting while adding interest in a home."
—Sasha Dudley
✅ "I think we have the cookie-cutter 'modern farmhouse' movement to thank for the rebirth of curves...and I'm thankful! That trend in particular came with a

 

lot

 

of sharp edges and hard lines — shiplap walls, anyone?"
"While a lot of curvature combined can get a bit '80s for me, in general, I think softening the lines in your space is a great move to freshen things up. That said, I'd air on the side of keeping things restrained. Even one statement curved sofa within a traditional space can be super chic."
—Preston Konrad
Using Earth Tones & Shades Of Brown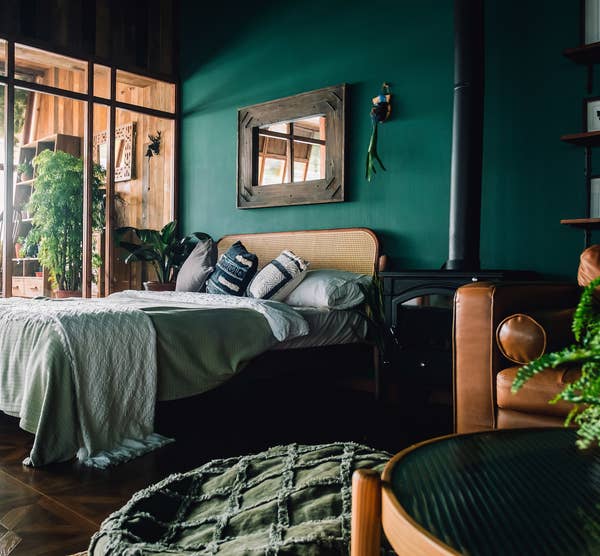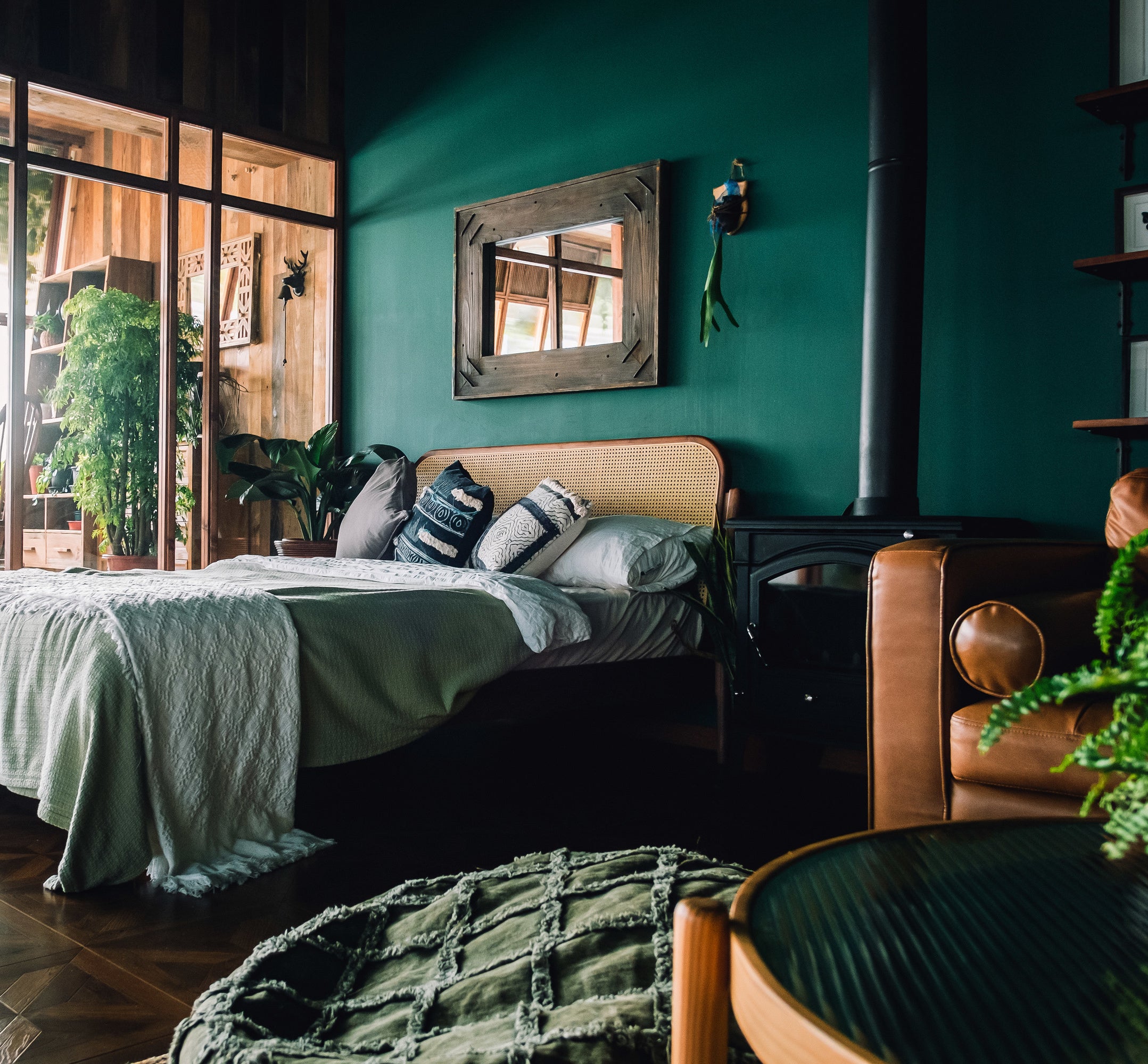 ❌ "Through the pandemic, people are actually

 

living

 

in their homes now, and it becomes difficult to keep subtle earth tones tied together. The moment a single bright orange plastic bag blows into the room, the entire look is ruined."
—Cliff Tan
✅ "After seeing thousands of TikTok videos showcasing monochromatic chocolate brown outfits, we knew the earth tones would make their way into interiors this year."
"I love earth tones in a home, because they feel grounding and calm while still being warm. Good riddance to the cool grays of yesterday!"
—Sasha Dudley
✅ "Earth tones help a space feel warm and cozy! Since many of us are developing a deeper appreciation for the outdoors, it makes sense that we bring those elements indoors — not only by adding more plants to our homes, but by adding those earthy colors, too."
—Kiva Brent
8. Leather Furniture & Upholstery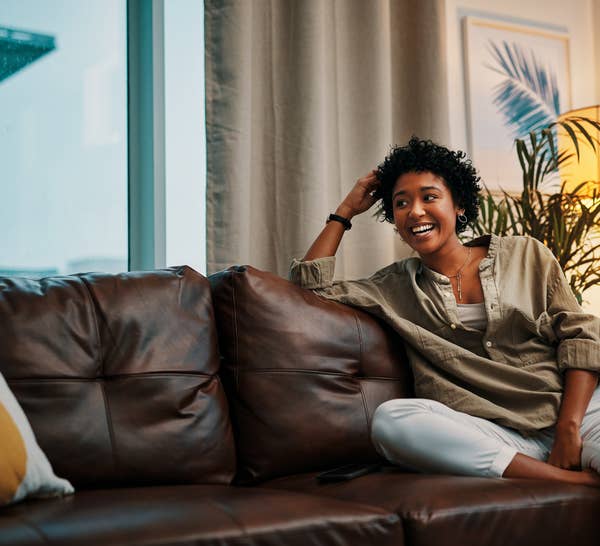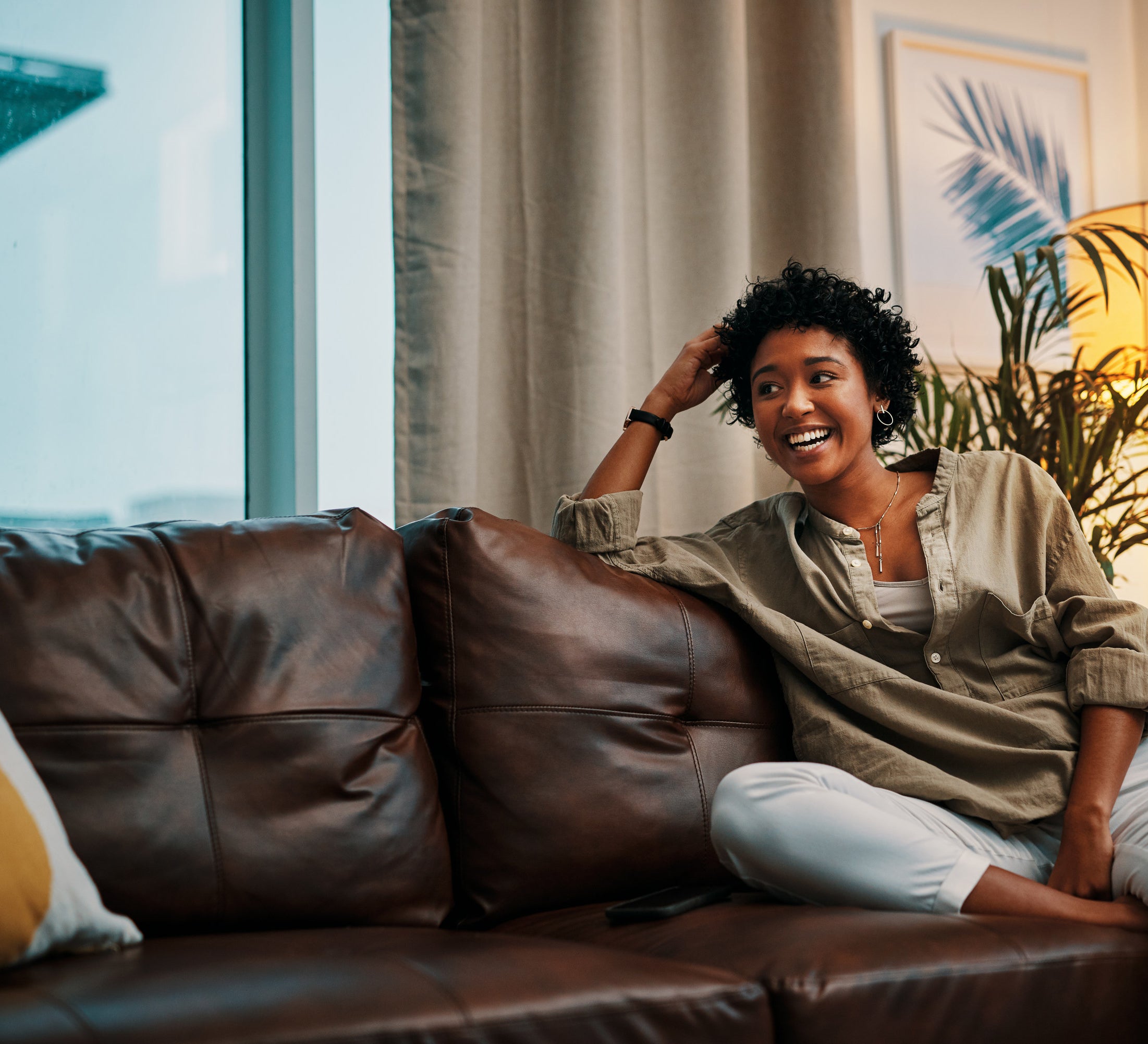 ✅ "Ah, the COVID babies. We're having more babies this year than ever before, and nothing is easier to wipe down than a smooth leather couch."
"Your messy kids will also add lots of value to your furniture, too, by giving the leather a beautifully-worn, aged patina in record time."
—Cliff Tan
✅ "Leather is sexy. So is faux leather. That is all."
—Kiva Brent
✅ "Did leather ever go out in the first place? Here's the thing: Do I want to see a giant leather reclining sofa in your family room? Absolutely not. But, do I crave a unique leather accent in a room? Always. Leather brings warmth and texture — two elements that any space can benefit from."
—Sasha Dudley
✅ "Leather furniture is classic. Pro-tip: Stick with

 

neutral colors

 

for your leather pieces — that way they'll stand the test of time and last you through

 

many

 

trend changes over the years."
—Elena Lohse