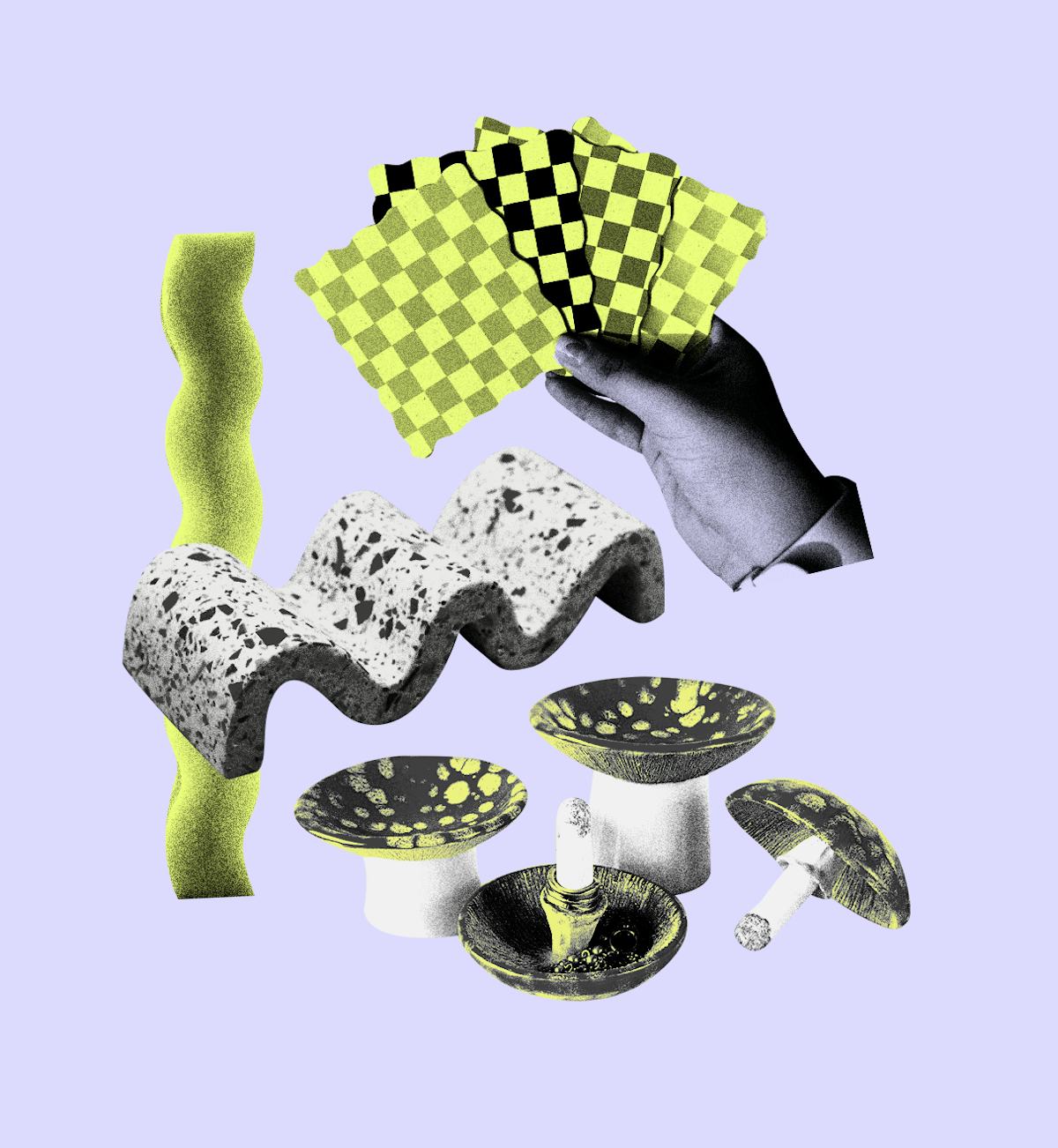 THESE ARE THE HOME DECOR TRENDS TAKING OVER GEN Z SPACES, ACCORDING TO EXPERTS
Mushroom motifs, rattan furniture, and macrame holders are only the beginning
If your space doesn't look cozy, trendy, and ready for the internet, Gen Z does not want it. This generation sees potential in every single room and will spend an entire weekend transforming their spaces with hacks from TikTok, cute products from Etsy, and seriously cool finds from the thrift store. They've not only defined and refined 2021 home decor trends, but have let them take over every inch of their bedrooms, bathrooms, and backyards.
The best examples of this may live in the #HomeDecor tag on TikTok. It really is a hub for inspiration, ideas, and how-tos. In this corner, Gen Z shows the world how they turned their bathroom into a spa with twisty candles and coasters and how they lined their ceiling with LED lights to take their room from boring to a beautiful spot to meditate. It's where terms like "cottagecore" came to life and unique products from Amazon have found their calling, too.
Whether you're a proud Gen Zer yourself or a millennial with a side part, you can take something major away from these home decor trends and how Gen Z has put them into play. Some are more casual and made for a minimalistic, earthy space like fashion and beauty expert Aspyn Ovard's bright and airy home. Others are more colorful and playful like lifestyle vlogger Linh Truong's cute abode that features a neon sign, strands of greenery, and an art collage.
To put them into play yourself, we here at Elite Daily asked experts from Target Home, Etsy, Houzz, and more to define the 2021 home decor trends that are taking over Gen Z spaces, and then sourced some products that'll seamlessly work the trends into your space. Here are all the trendy details you need to know:
We only include products that have been independently selected by Elite Daily's editorial team. However, we may receive a portion of sales if you purchase a product through a link in this article.