20 Classic Interior Design Styles Defined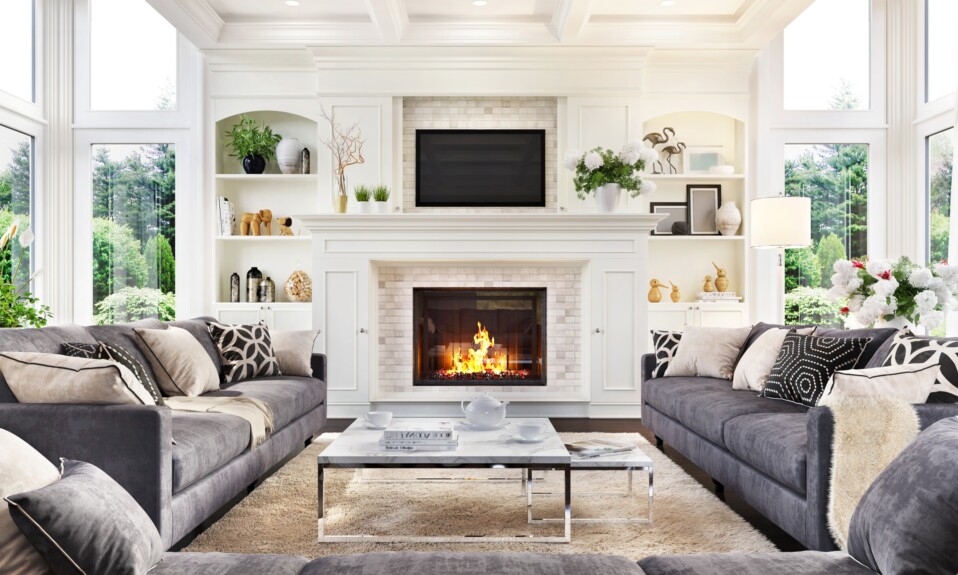 Whether you're in the know or have no clue as to what makes design movements like traditional interior design ideas differ from transitional décor, we tasked ourselves to devise the ultimate breakdown of interior design styles as our Décor Aid interior designers and team members are frequently asked to define the differences for our clients.
From Hollywood Regency to everyday coastal glamor, we suggest you bookmark this interior design guide for reference when looking for décor inspiration for your home or next project.
Minimalist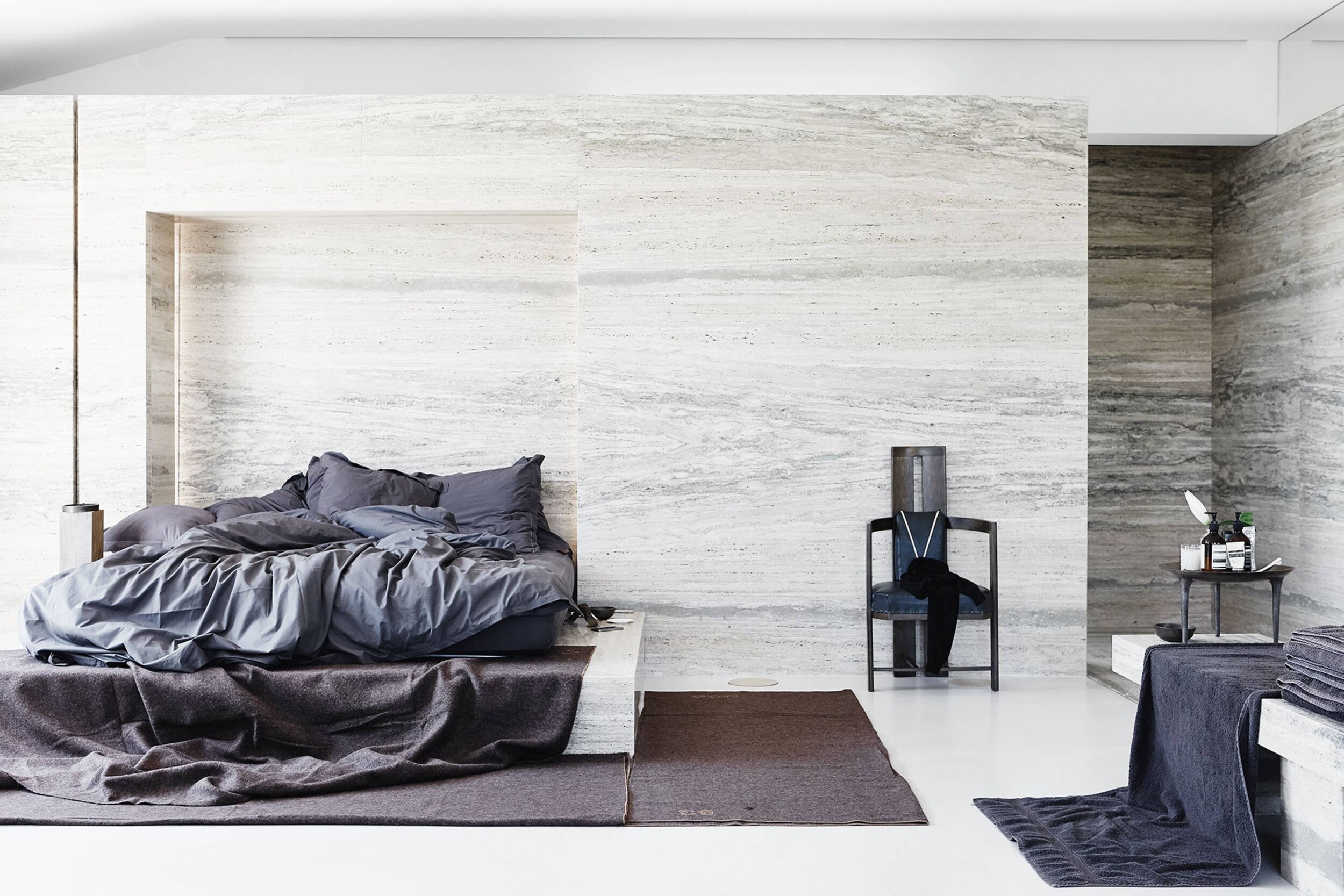 One of the most thoroughly modern interior design styles to consider, people often tend to confuse minimalism with a stark coldness and uncomfortable severity – which is hardly the case at all. In fact, there's even a warmer take on minimal interior design (warm minimalism) that's full of no-fuss, clean elegance.
Think simplicity, refinement, and a deft hand at sumptuous comfort and functionality. The key here is to keep rooms spare and well-edited with printless fabrications and décor extras that must serve a dual purpose.
When thinking minimal interior design styles trends, think of a modern art gallery or museum as a reference with their pulled together approach to filling a space with the barest of essentials that still feature a lively sense of drama either organic or abstract.
Become a master of Minimal style with more tips here
Contemporary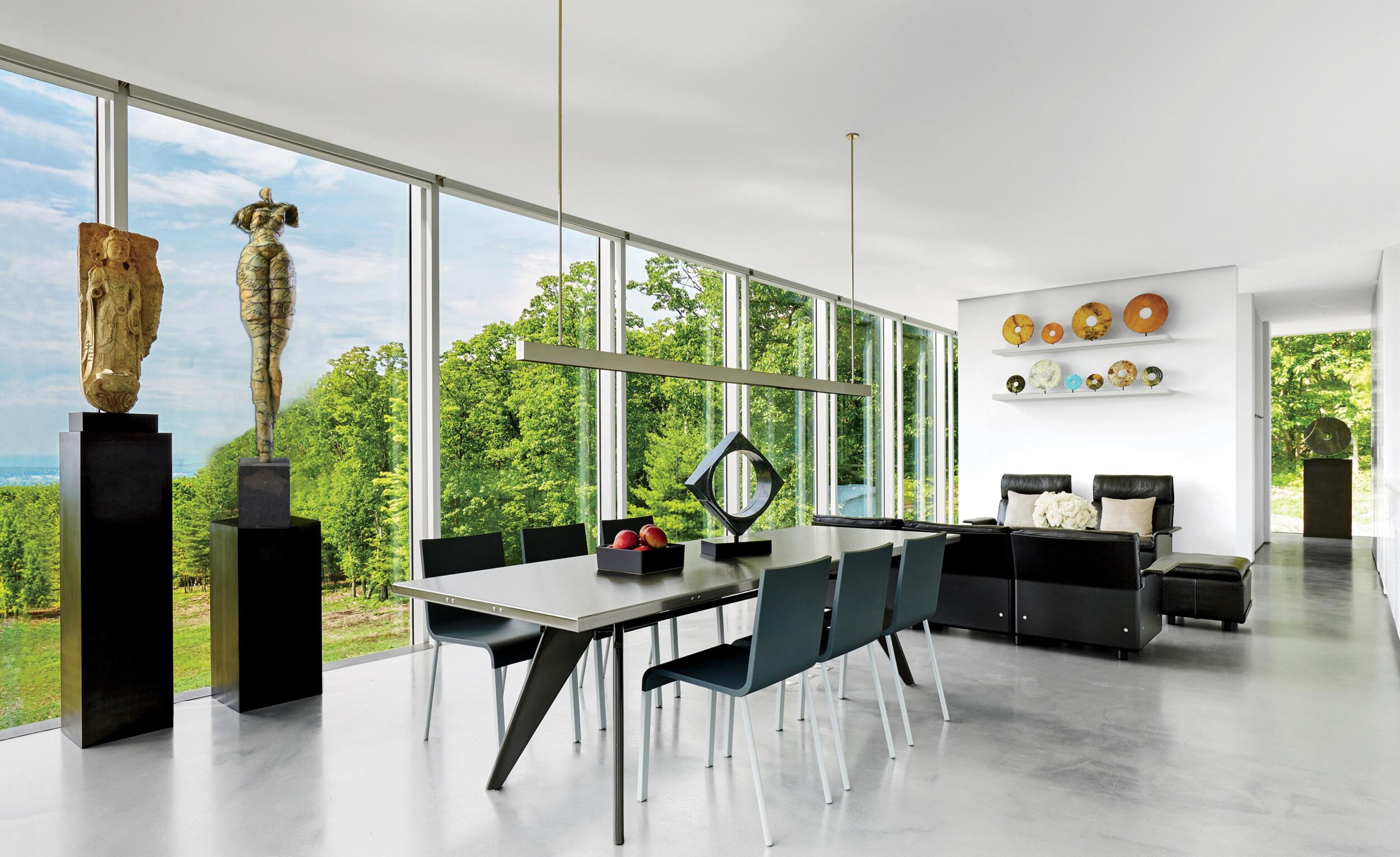 Though people often tend to confuse modern interior design styles with contemporary interior design, there is a difference between the two that makes them unique in and of themselves.
Contemporary style is completely of the moment while modern interior design styles can almost mean anything forward-thinking from the 50's to the early aughts. Contemporary interior design styles trends also have more freedom as modern is usually fixed around squared, graphic lines and a particular take on modernity.
Need more inspiration? Discover our complete guide to Contemporary design here
Traditional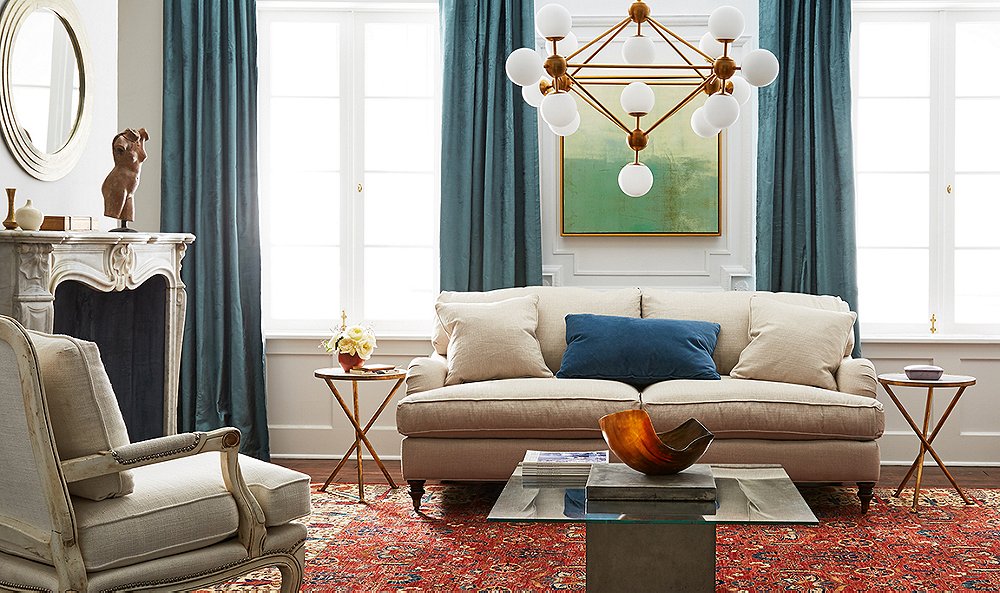 When it comes to interior design styles, almost everything is rooted in traditional interior design ideas, and for good reason. That said, you can make traditional style interior design all your own by incorporating pieces that speak to your personality and lifestyle while making a statement.
Take the room above, sure it features a depth and layering, a traditional beige overstuffed sofa, a Persian rug, and requisite Louis VI chair, however, what sets it apart from any other traditional room is the updated contemporary light fixture and the conversation starting art piece.
Discover what it takes to truly master Traditional design here
Transitional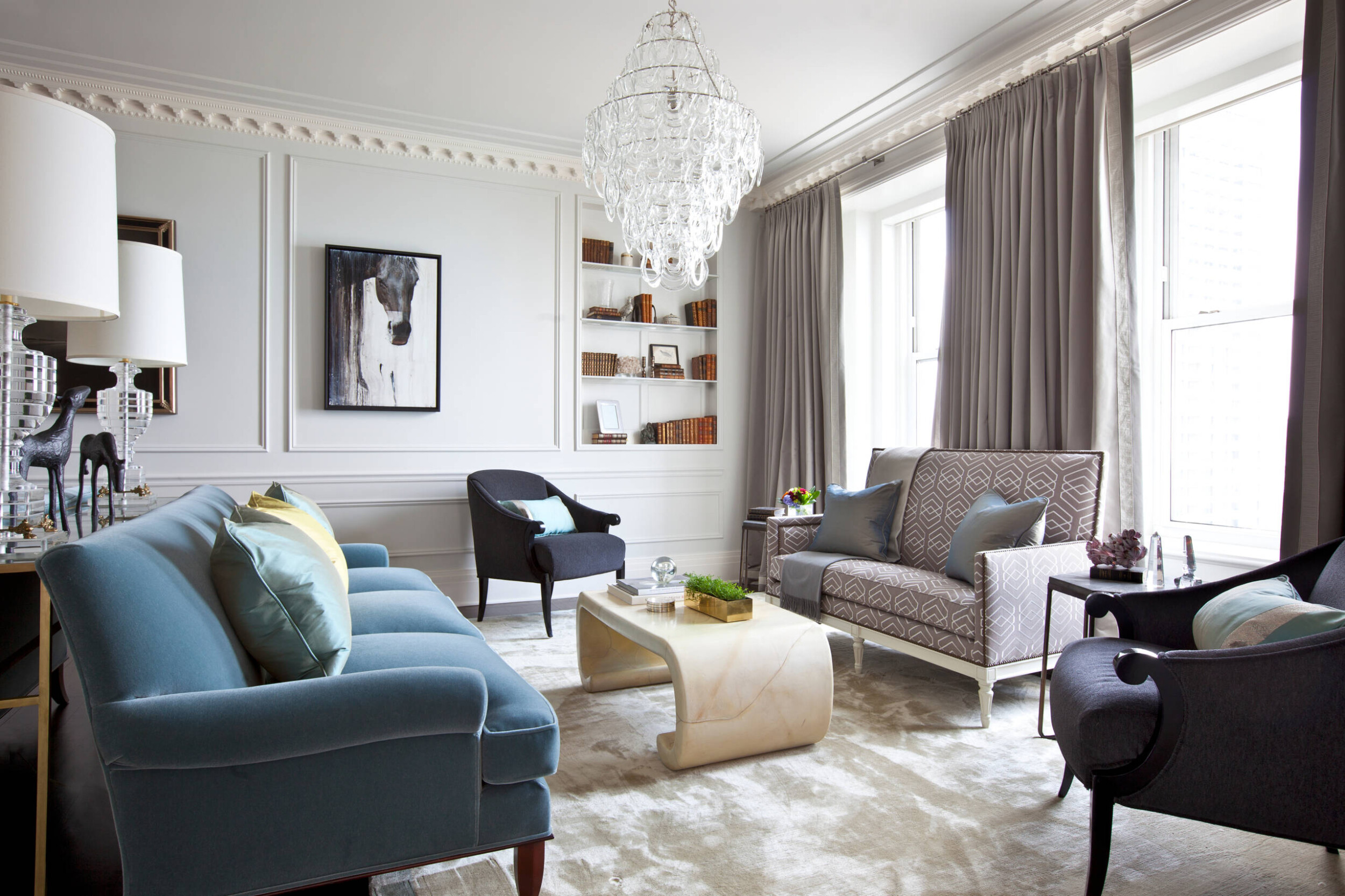 Sure, after exploring what traditional interior design styles mean and then looking at the next image above, you're probably asking yourself what's the difference between traditional vs transitional interior design?
What makes transitional interior design ideas stand on their own are the combinations of tried & true décor styling utilizing traditional furnishings mixed with modern elements that keep a room from looking like too much of one particular style. This is especially helpful if you're trying to blend interior design styles say after getting married, or if you're moving into a larger home.
The best of transitional style interior design boasts balance in the unexpected mix while lending a home warmth and a relaxed feel.
Discover the ultimate advice for Transitional style here
Rustic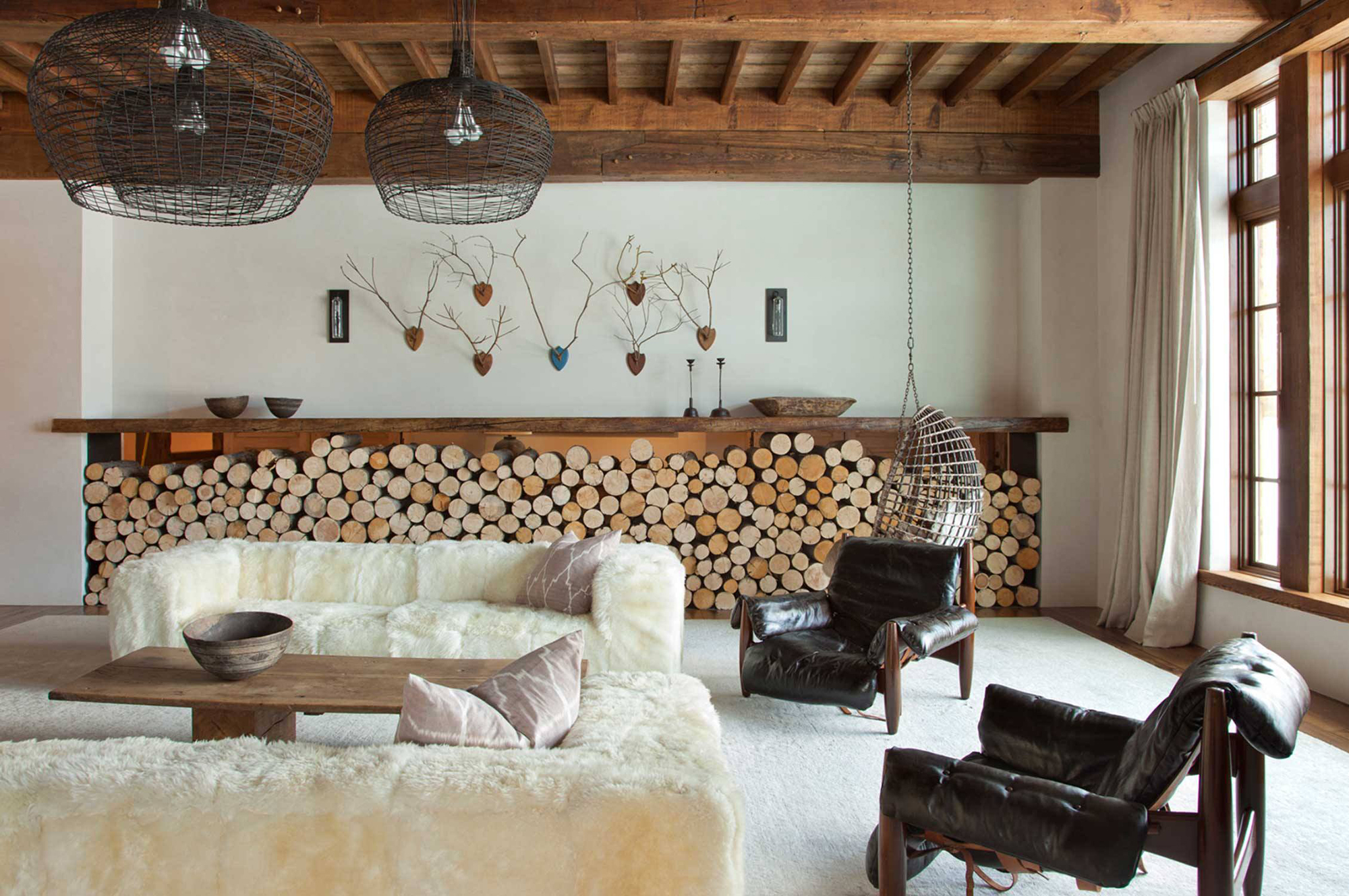 Taking inspiration from the outdoors and a combination of farmhouse and industrial interior design styles, rustic décor places an emphasis on natural and weathered finishes, raw wood, stone, and leather, with unexpected touches and an overall sophisticated bent.
We love how the room featured above fuses a varied mix of statement-making furnishings like the custom plush sherpa sofas, the industrial inspired wire pendants, and unique leather chairs. That said, we're all for modern interior design styles that combine various elements to create a beautifully realized, one-of-a-kind room.
For fail proof routes to acing rustic style, consult our guide here
French Country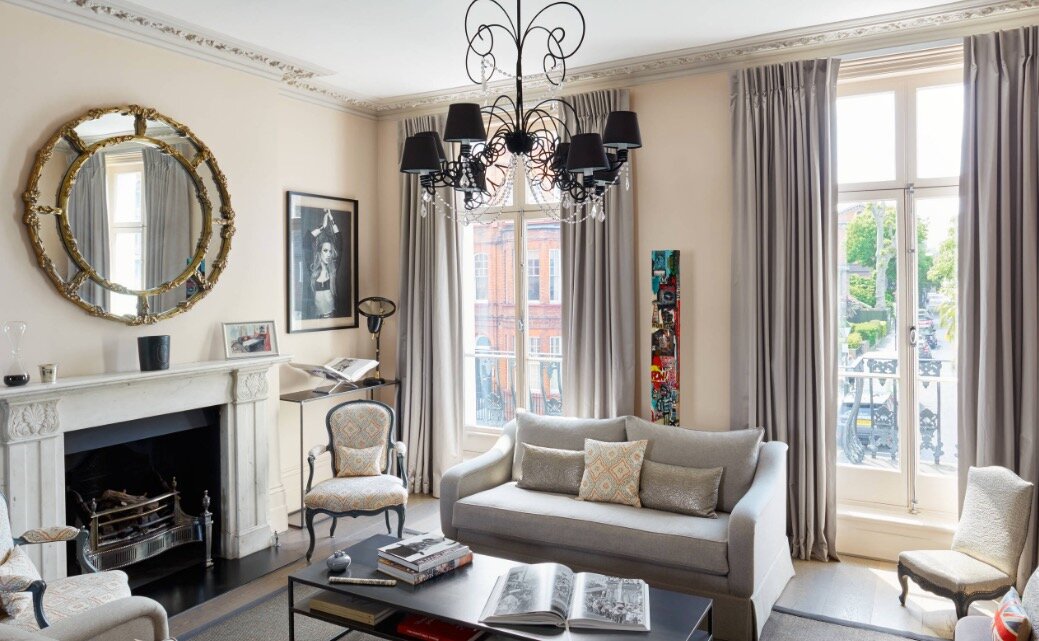 Similar to transitional modern interior design styles, French Country is a hybridized mix of antique French, shabby chic, and farmhouse interior design elements full of cool, grown-up allure.
For your home, take note of the room above with its era-less sofa, Louis VI chairs redone in a mid-century modern geometric print, eclectic mix of art pieces, and minimal coffee table as its all about a varied, yet well-judged mix of juxtapositions.
Need ideas on how to get French Country decor right? Take in our guide here
Shabby Chic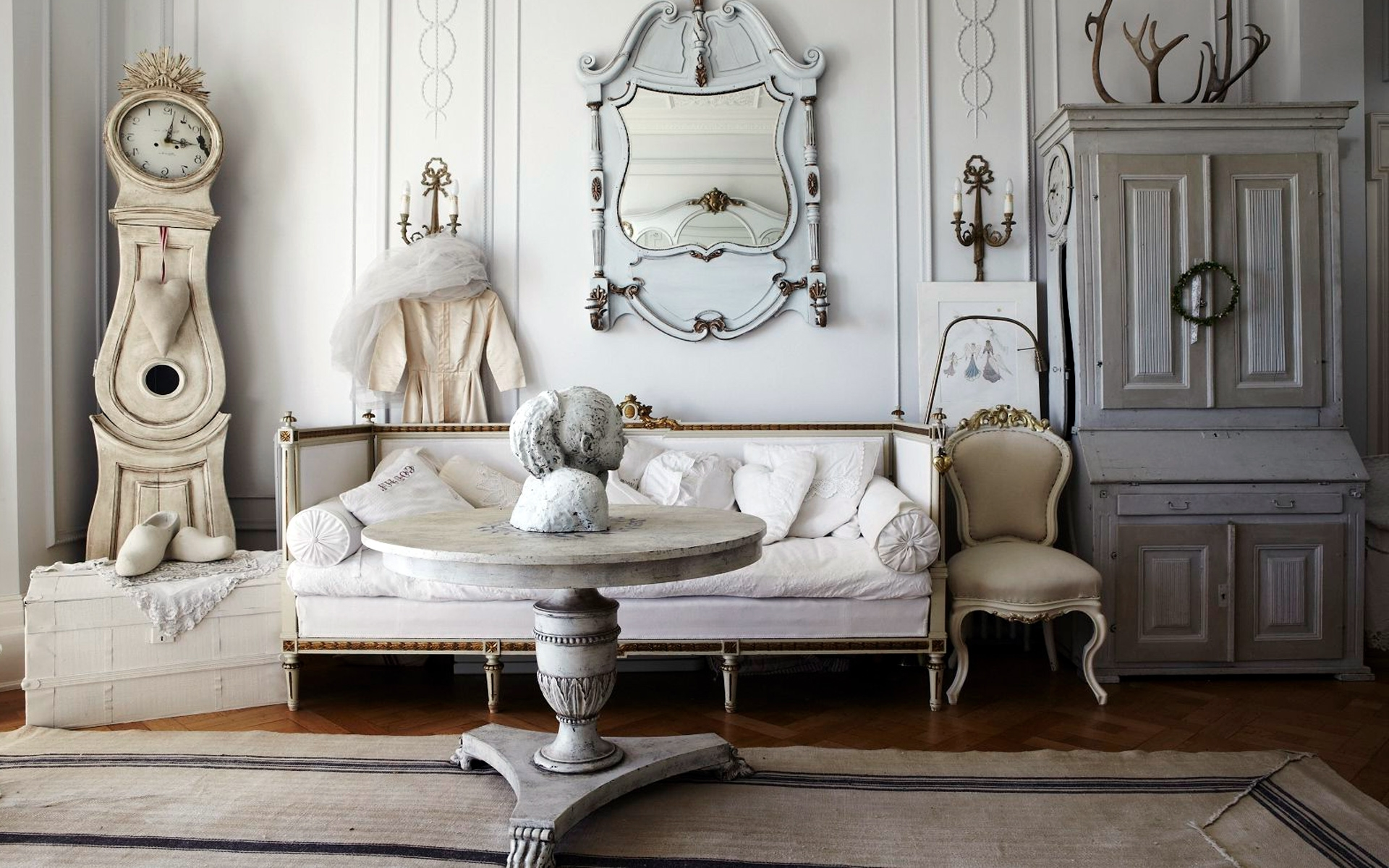 After gaining massive popularity in the mid-80's and 90's as one of the top go-to interior design styles when looking to evoke laid back California cool, shabby chic ultimately received quite a bit of backlash having been mislabeled as granny décor – which is completely false.
For starters, shabby chic has roots in antique and vintage French design and furnishings with a decidedly comfortable take, and most importantly, boasts a timeless lived-in vintage-inspired appeal. Soft and slightly femme, shabby chic marries traditional style interior design elements with vague farmhouse touches .
Think a white overstuffed sofa, distressed painted wood, and ornate gilt touches like a gold French mirror.
Get the look with the ultimate Shabby Chic guide here
Coastal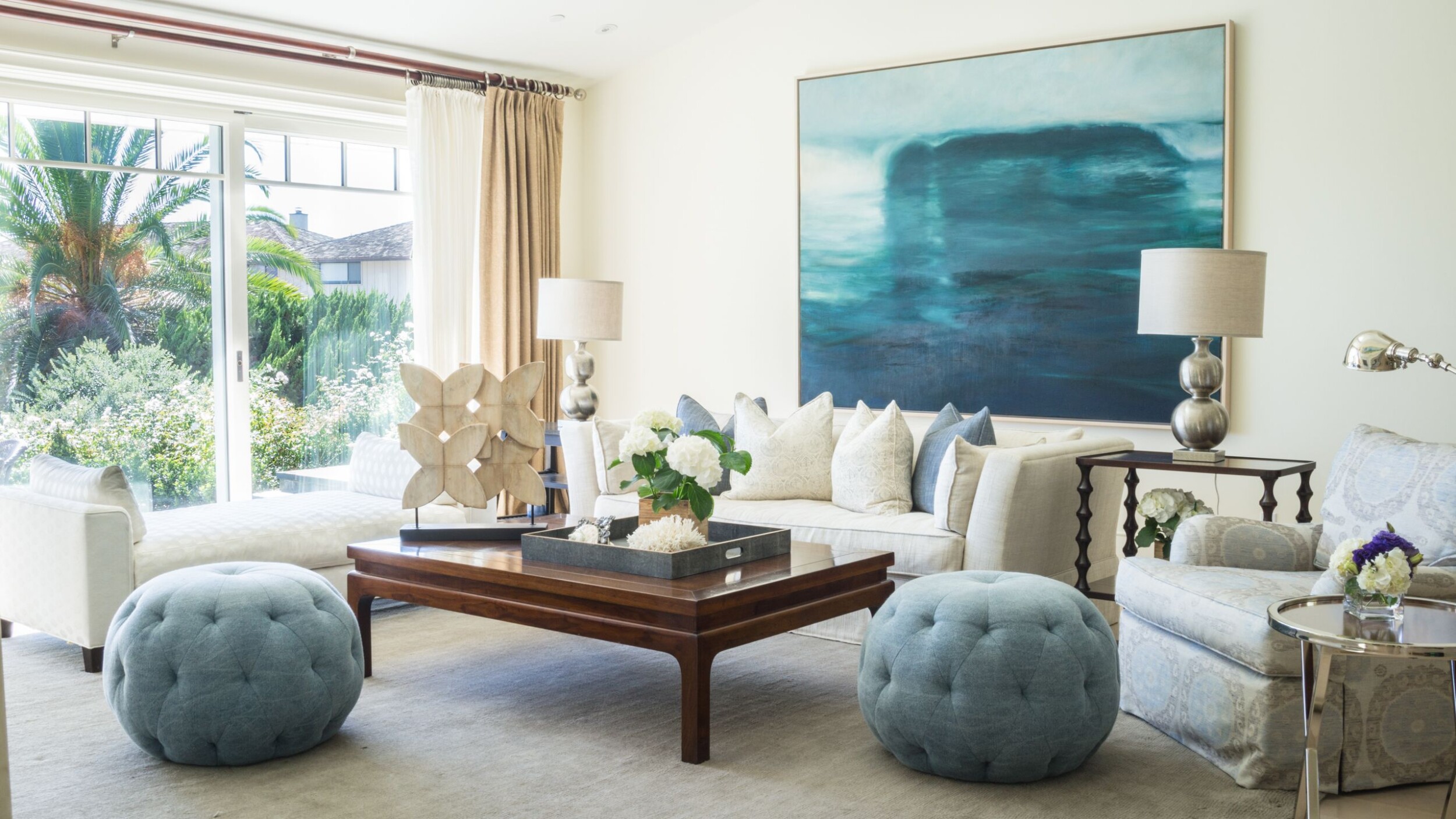 Though we're not ones for themed interior design styles of any kind, there's something novel and reassuring about an edited mix of coastal and beach house elements bringing a room together.
Coastal interior design notes feature light, bright, and airy environs often dreamed up in vibrant neutrals to soak up the suns rays. Common coastal color palettes include shades of light blues and greens inspired by the ocean along with an array of creams and neutrals for a relaxed yet elegant finish.
Our favorite coastal inspired projects, such as this residence in San Francisco often boast contemporary interior design styles to give the aesthetic an unexpectedly contemporary twist.
For more beachside everyday glam in your home, consult our guide here
Hollywood Regency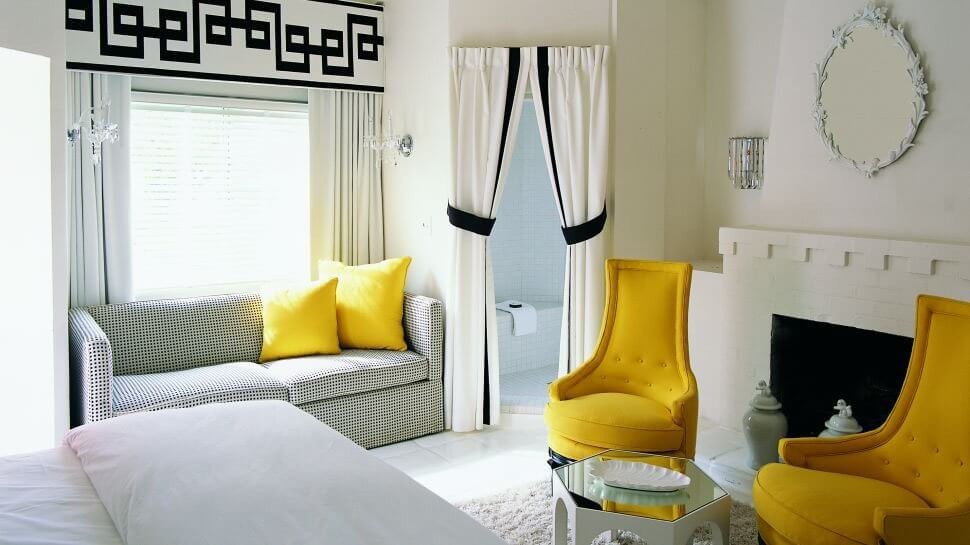 Popular from the 40's to the 60's and back since the mid 90's, Hollywood Regency is one of the most timeless yet fun interior design styles out there to consider as it delightfully blends Art-Deco inspired touches and silhouettes with a grown-up sense of high-polished glamor. Think a mix of period French furnishings, clean lines, vibrant hits of color, and ultra-glam notes brought in via crystal, mirror, and high-shine surfaces and finishes.
Though it can be considered a go-to for traditional style interior design, there's nothing old-world in spirit about Hollywood Regency interior design styles as to us, it always boasts a modern, upbeat energy.
Bring Hollywood Regency sophistication into your home with our handy guide here
Scandinavian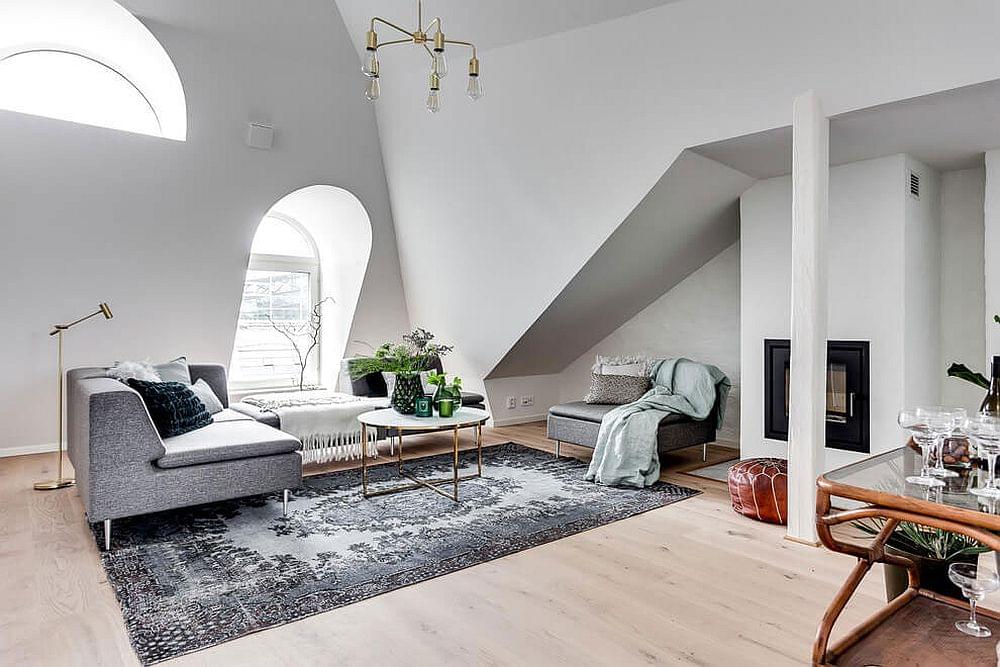 Increasingly popular, Scandinavian interior design styles emphasize a clean and serene simplicity that's universal in appeal. Fully functional and minimal to a degree, Scandinavian décor highlights organic shapes with subtle interest, tonal textural plays, and a relaxed appeal in all-white spaces with gray undertones. Hints of color are brought in via art and a single textile such as a small throw or rug.
One of the easiest to master of contemporary interior design styles, Scandinavian interior design is all about a balanced and carefully edited mix of elements. Though there are plenty of interior design styles trends that take cues from Scandinavian interior design styles, we're all about going full throttle as this is one design movement that's worth taking note of.
Bring the soothing cool of Scandinavian decor in your home with these tips
Urban Modern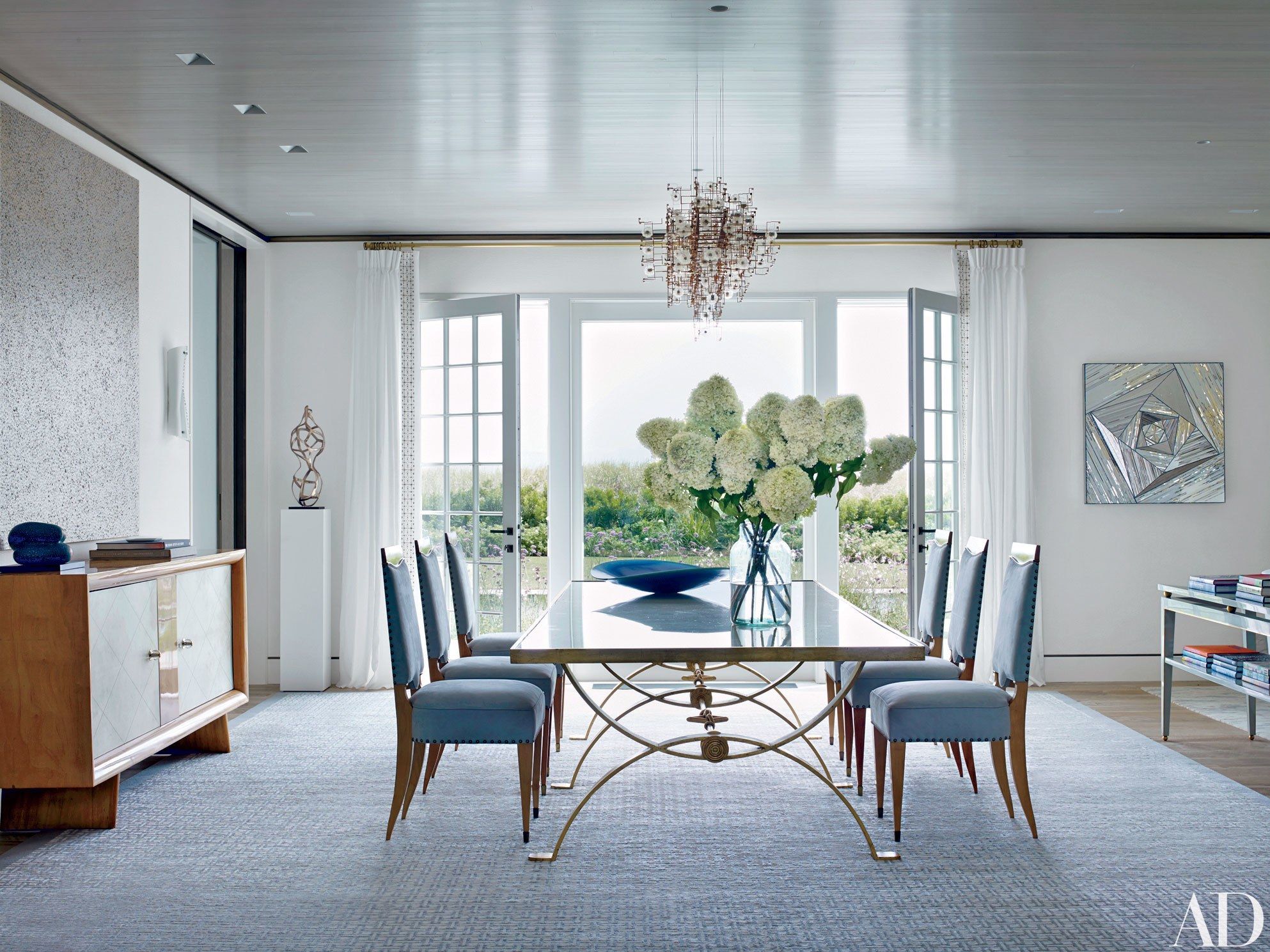 For the ultimate in cosmopolitan living, Urban Modern design is perfect for elevated city life as it marries the best of deluxe contemporary, modern, and industrial influences for an inspiring and timeless approach to decor. Think the Big Apple with a mesmerizing mix of chic highlights from different era's brought together to bring a home to life with statement-making appeal.
Master the Urban Modern look with our handy guide here
Bohemian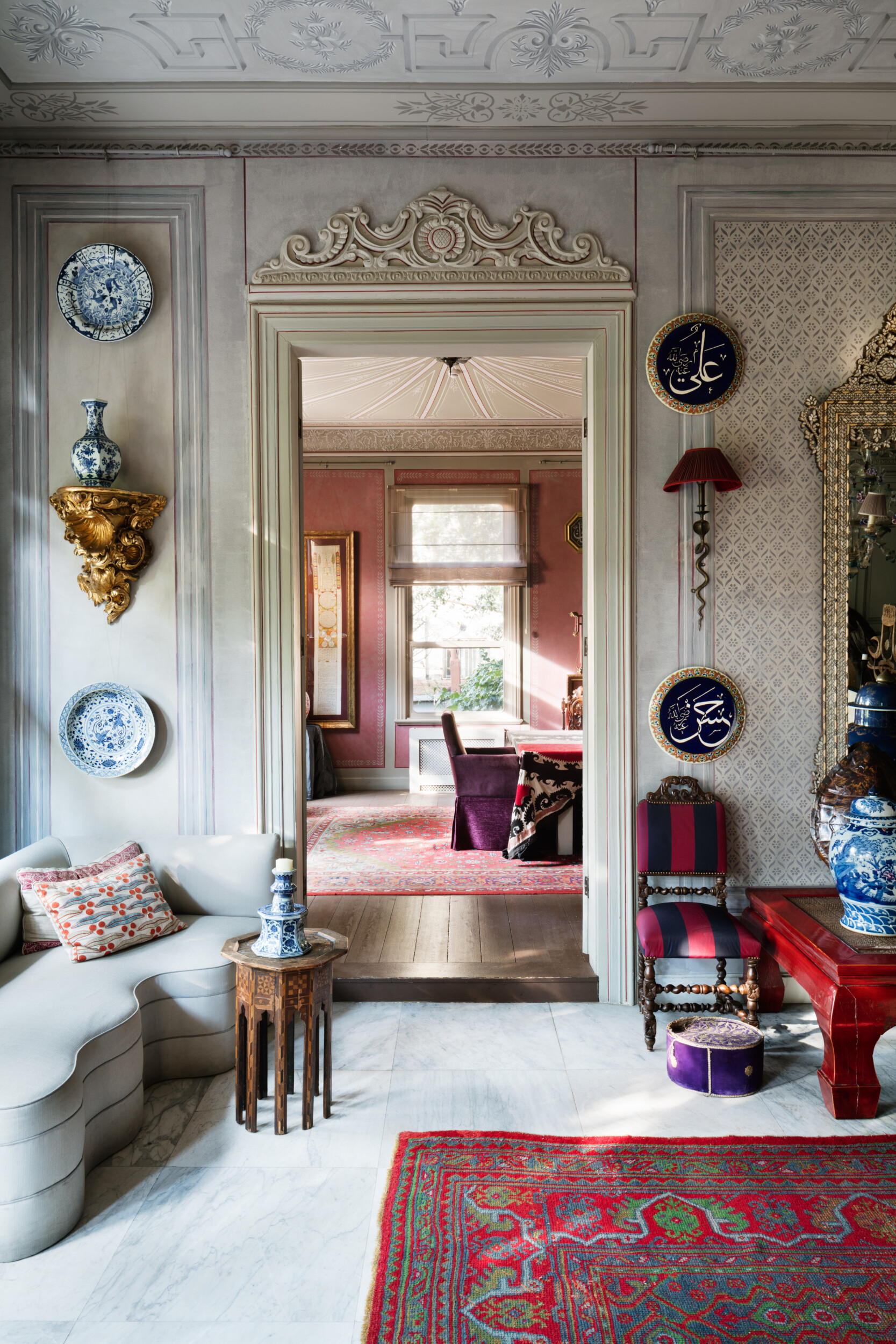 One of the most timeless and endlessly popular interior design styles out there, bohemian décor represents a care and fuss-free freedom that's unquestionably heady and intoxicating. Boasting a globally inspired comfortable mix of exotic finds and vintage and antique furnishings sourced from passionate flea-market treks and travels, the eclectic style also touches on hints of everyday glamor via crystal extras, beaded fabrications, jewel tones, and overall relaxed mood.
If you're already blessed with a varied array of distinct furnishings and admire the idea of beautifully rendered juxtapositions, this may just be the perfect interior design styles living room to consider.
Create your own Bohemian oasis with these tips
Mid-Century Modern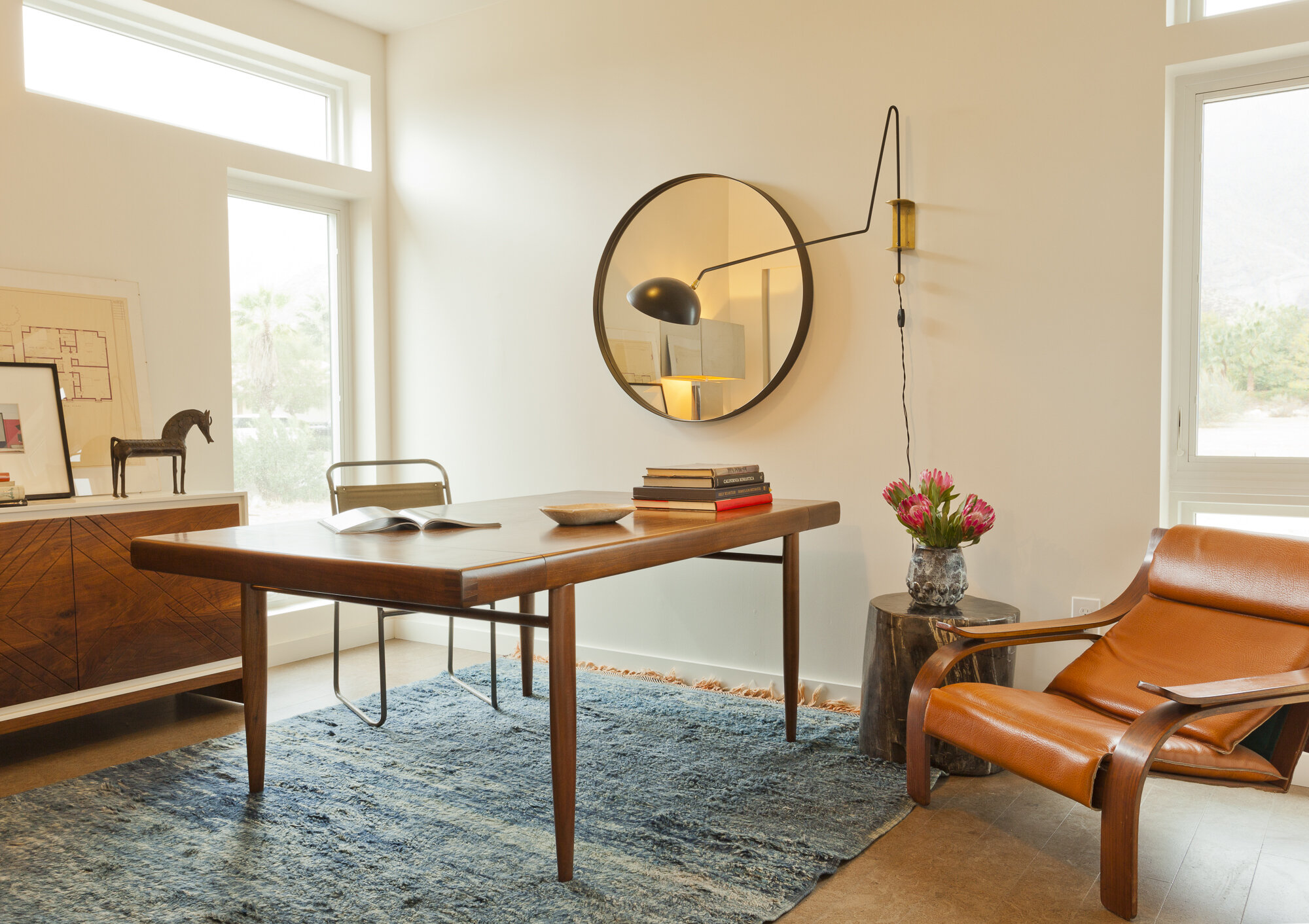 Probably one of the most prolific interior design styles of all time, mid-century modern borrows from the best of 50's and 60's for a clean retro Danish inspired feel. Simple straight forward silhouettes, organic shapes, quiet fabrications, and an emphasis on functionality are hallmarks of mid-century modern styling. That said, the movements minimal bent makes it a great option when looking to update traditional style interior design with ease.
Plus, mid-century modern furnishings look great in almost any room and make for great elements when looking to create rich, diverse, interior design styles living room. And as far as interior design styles trends go, this is one fail proof one we suggest you give a go.
For more info on Mid Century Modern design, explore our complete guide here
Industrial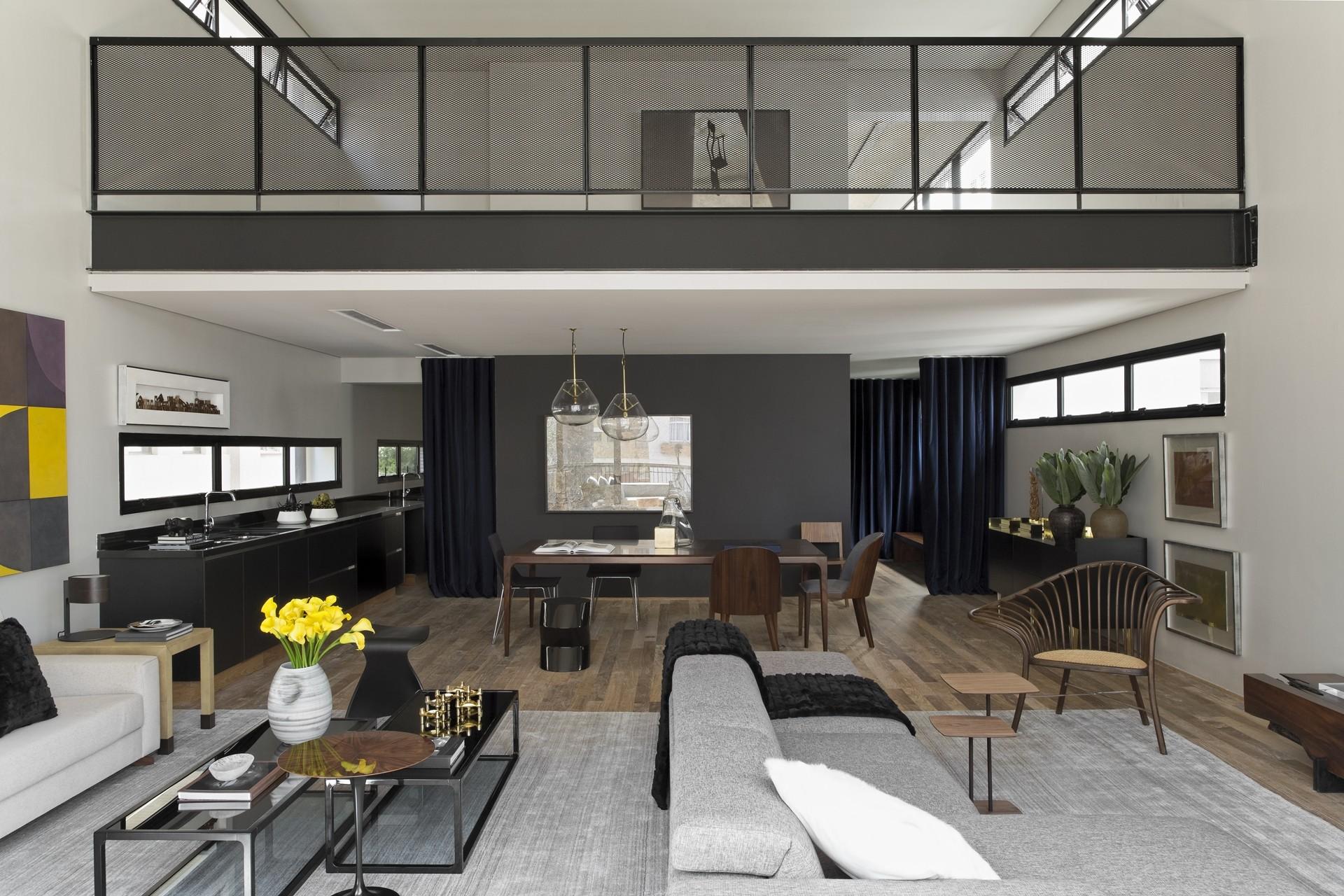 As the name evokes an urban vibe with warehouse and factory elements thrown in the mix, it should come as no surprise that industrial interior design practices lend a clean, somewhat masculine and minimal spirit to any room. Think a neutral color scheme, reclaimed machinery, moody hues, raw woods and unfinished metals, and ultimately, statement-making throwbacks with a slightly steampunk feel.
That said, we wouldn't recommend going industrial when considering the best interior design styles for small house as this is one aesthetic that calls for plenty of breathing room to take in the often oversized machinery inspired elements.
However, you can inject small doses of the design movement when looking at industrial interior design styles living room by incorporating raw metal decorative extras say on a bookshelf here, or a in small nook there.
Get the Industrial look for your home with sage advice here
Eclectic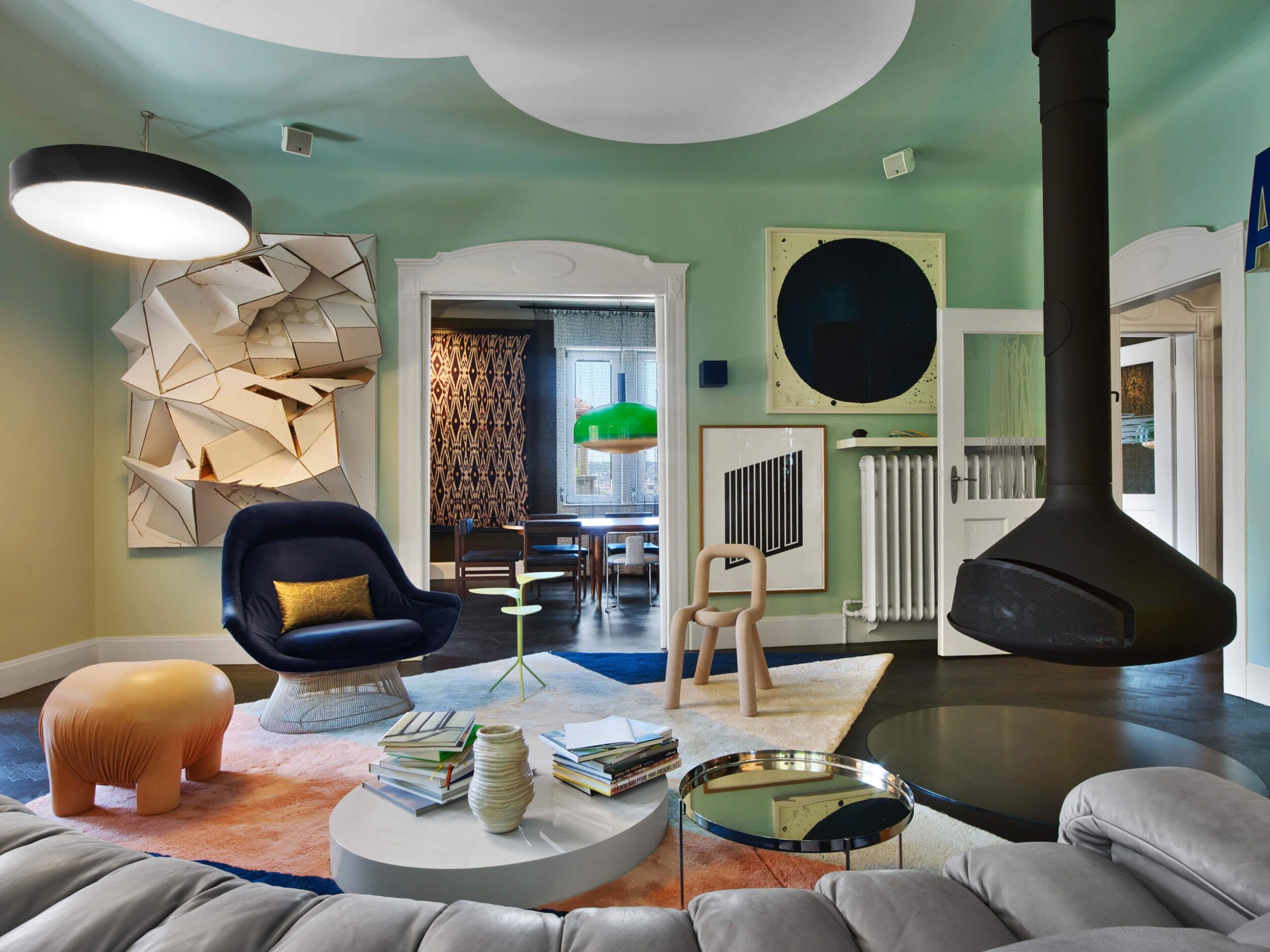 Similar to bohemian décor but with a decidedly grown-up allure, eclectic interior design is all about high-energy, spell binding finds and furnishings. Think bold color palettes, textures, and patterns brought together to create a rich mix with utility and focal points in mind.
Not to be mistaken for an anything goes spirit, eclectic design is all about consistency, go-to hues, and best of all, the freedom to explore creative directions with studied nuances.
Ace Eclectic style with these need-to-know essentials
Modern Farmhouse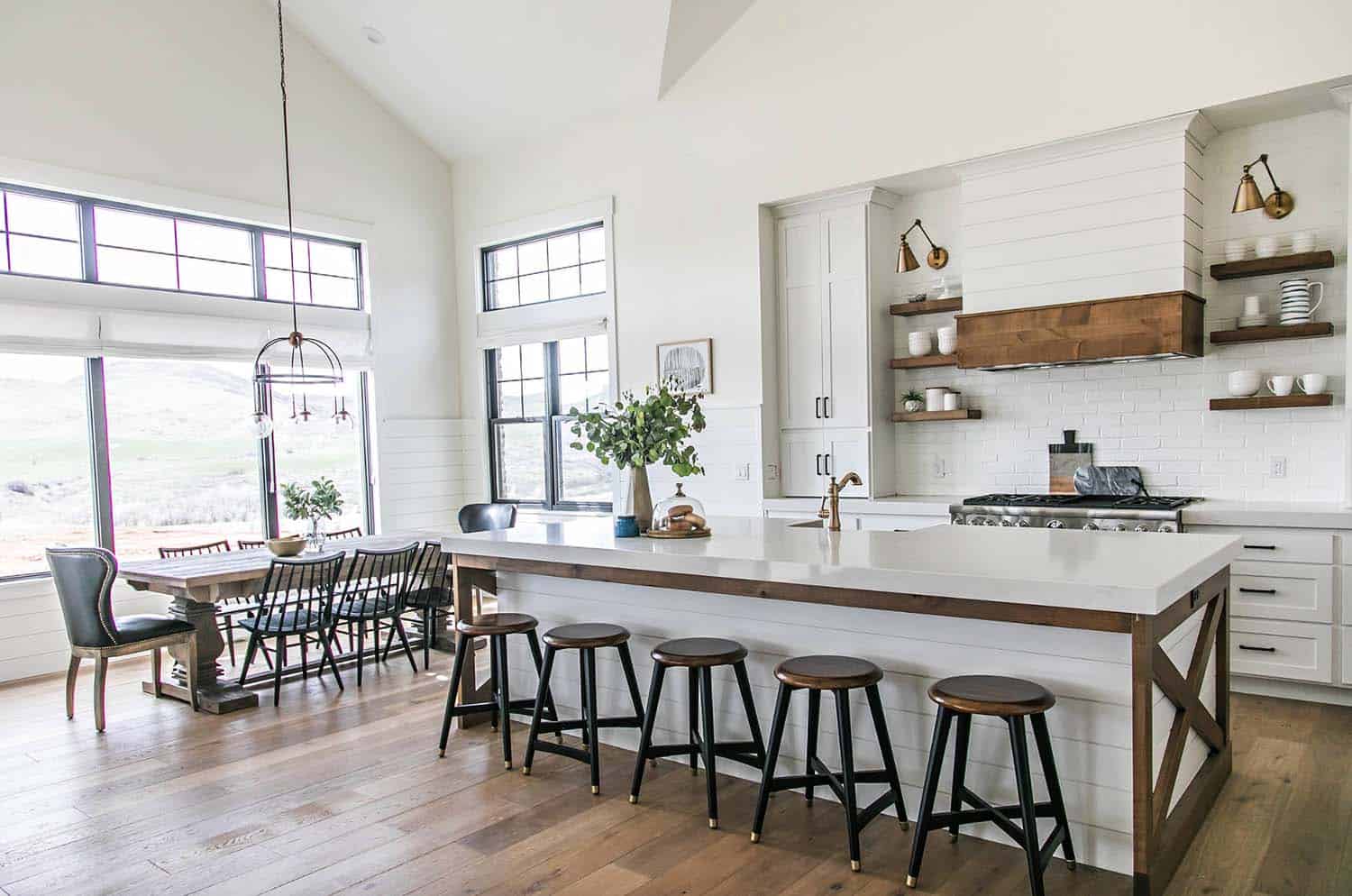 If warmth, practicality, comfort, and a relaxed approach to pulled together design are on your agenda, modern farmhouse décor is a great option to consider. Warm and inviting, modern farmhouse takes its cues from the provincial for the ultimate mix of high & low contrasts that works beautifully especially for a growing family.
Think rustic country elements updated for the now with a rich mix industrial, minimal, and Scandinavian touches for unique spaces that take full advantage of every architectural hallmark – flawed or not.
For more on Modern Farmhouse design, consult our handy guide here
Modern Country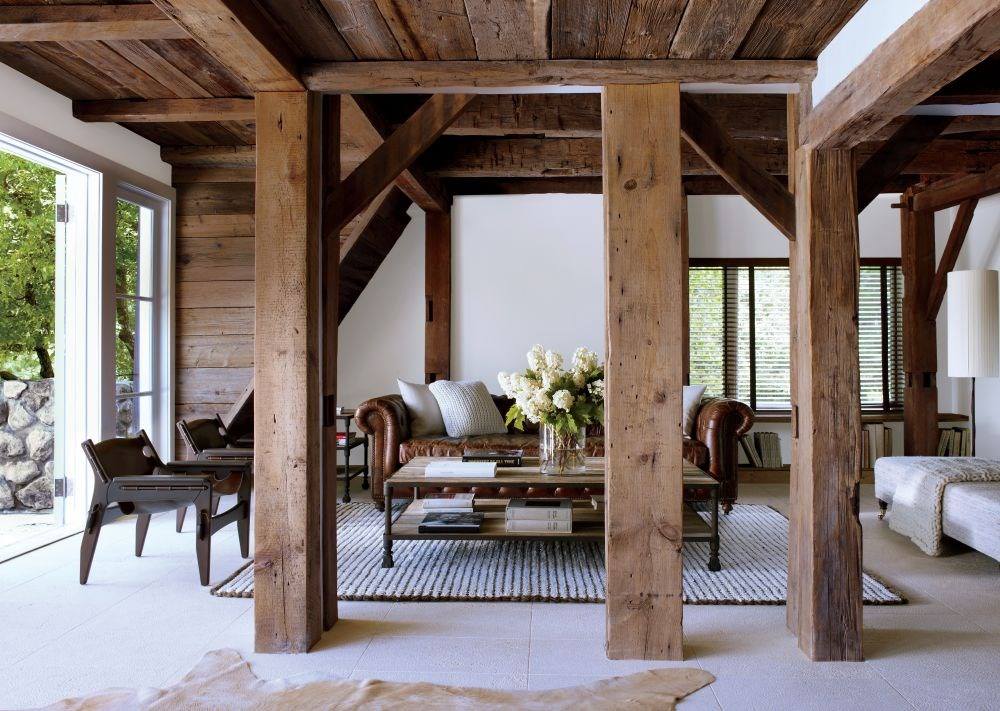 Modern country style features dynamic layers of the rugged and the organic for a warm, and comforting take on interior design classics. from exposed beams to cherished industrial finds, the look is elevated yet au naturale.
To get the Modern Country look in your home, consult our guide here
Art Deco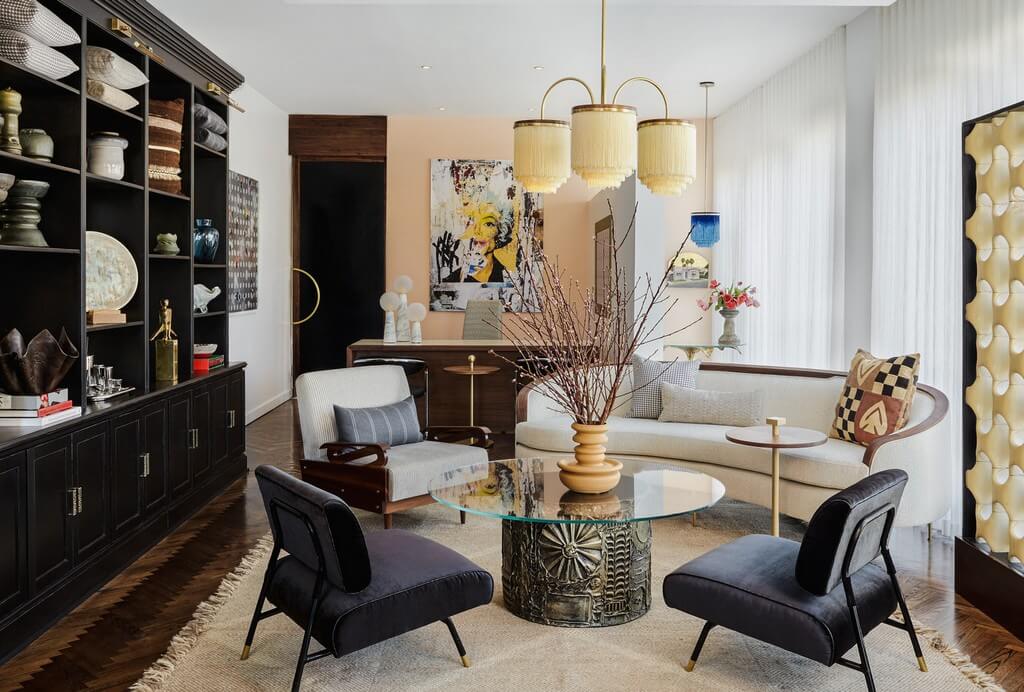 If your taste veers towards the ornate and jewel-like, this 1920's design style throwback might just be your best option. Art deco interior design instantly evokes opulence; elegant, glamorous and sleek, this style was popularized as the epitome of chic in the 1920's.
To master Art Deco design, visit our handy guide here
Asian Zen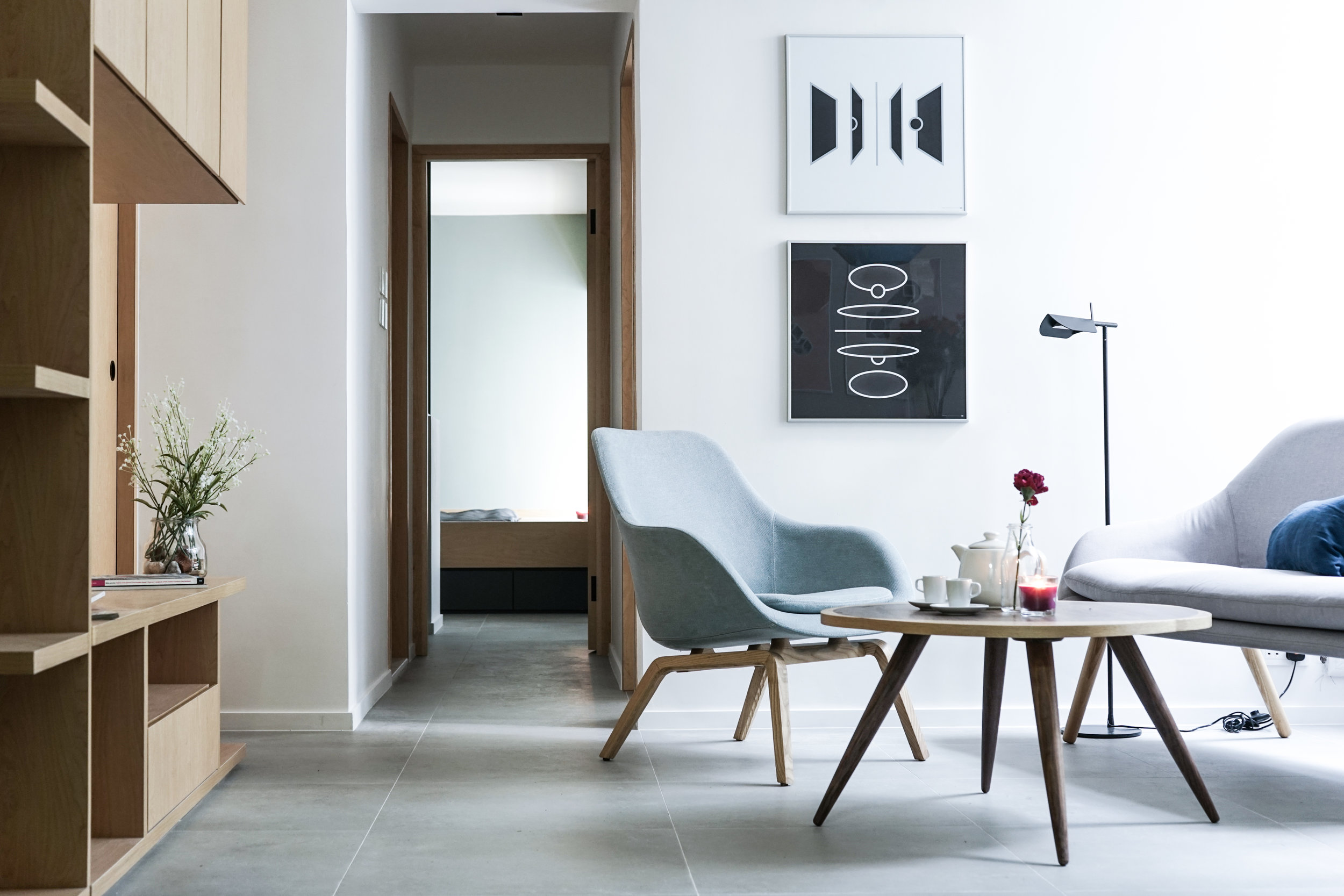 If you're looking to create a rich take on pared down interior design in your home, taking inspiration from the Asian Zen design style might just be the right direction for you as an Asian zen interior is minimal yet uniquely layered.
Make Asian Zen interior design work in your home with these handy here
Feng Shui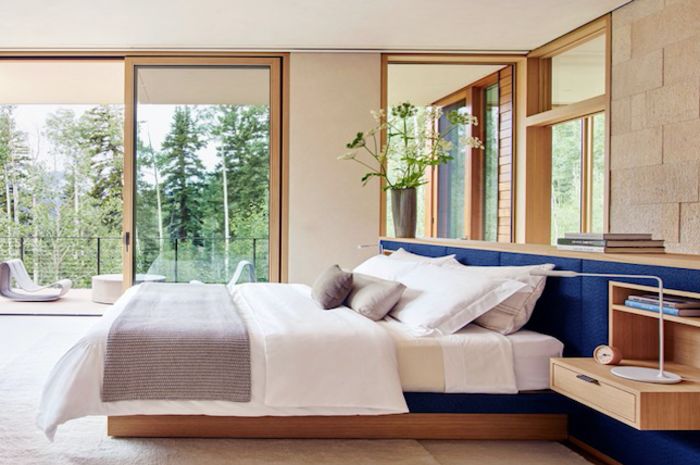 Feng shui isn't just limited to the way you arrange your furnishings. It's more of a philosophy to create balance in your home for harmony and is certain to add a sense of tranquility to your everyday life.