Finland has become superior within design, bringing an abundance of fresh ideas into our modern world.
1. Artek

Founded in 1935 by four extremely well-recognized designers - Alvar and Aino Aalto, Maire Gullichsen, and Nils-Gustav Hahl - Artek is now known as a staple brand within Finnish design. The modernistic, yet classic pieces, flow seamlessly together in the home - creating an effortless feel to the design. Artek continues to produce more and more variations in the content of their design, and are consistently keeping up with current trends while making sure that their own stylistic choices are prominent when crafting their designs. Additionally, the company has a large flagship showroom in Finland where customers can get up close and personal with Artek's model pieces - with an option to purchase and customize many of their iconic furnishings.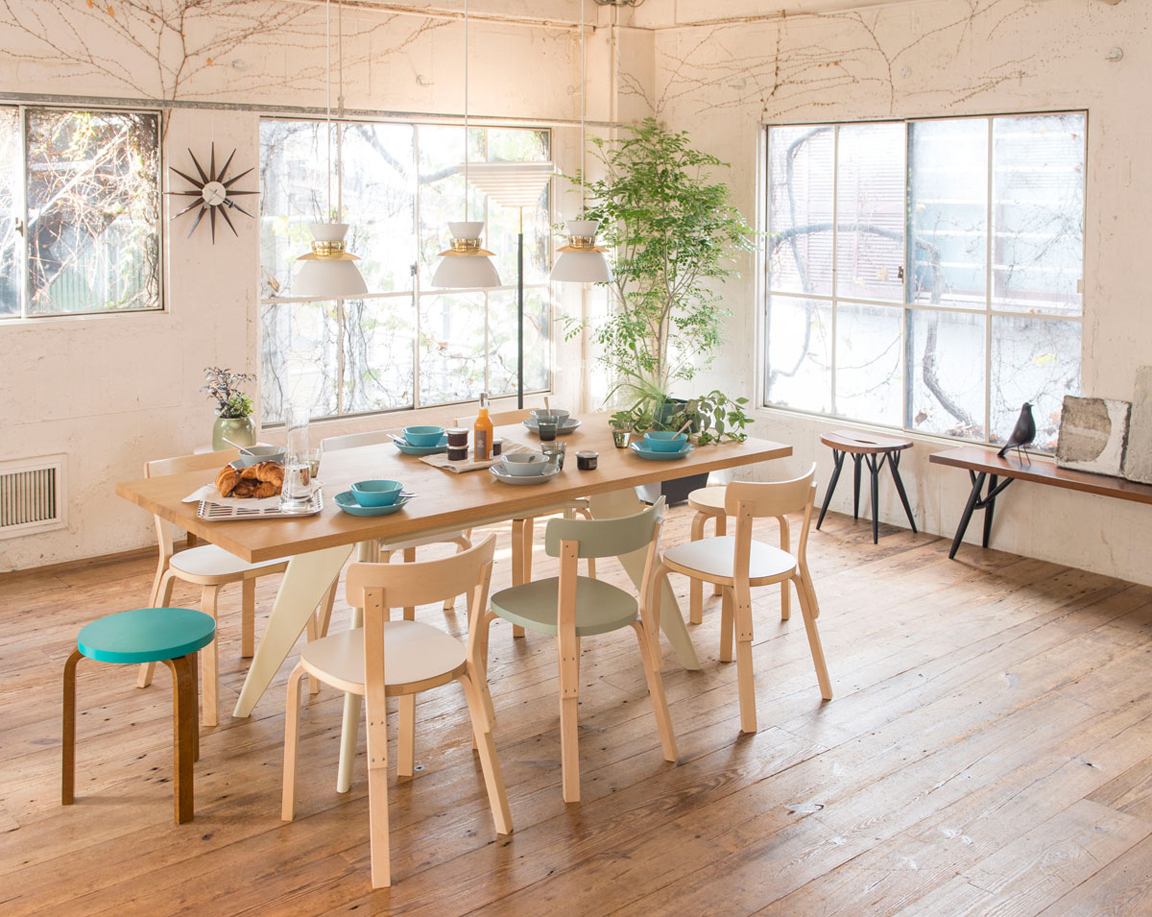 2. Marimekko

Finnish entrepreneur, Armi Ratia, created and founded Marimekko in 1951 - perfect timing for their big break throughout the '60s. Two of the most prominent designers who have worked for Marimekko include Vuokko Nurmesniemi, with bold contrasting stripes, and Maija Isola, with large funky flowered prints such as the Unikko poppy. Although originated in Helsinki, Finland, it did not take too long for Marimekko to become a worldwide success - with dedicated followers in places like Tokyo, the United States, Singapore, and many more. The notoriously cold country is said to favor Marimekko's warm, fun, and inviting prints as the colors are truly uplifting and powerful - especially when you're in a winter funk.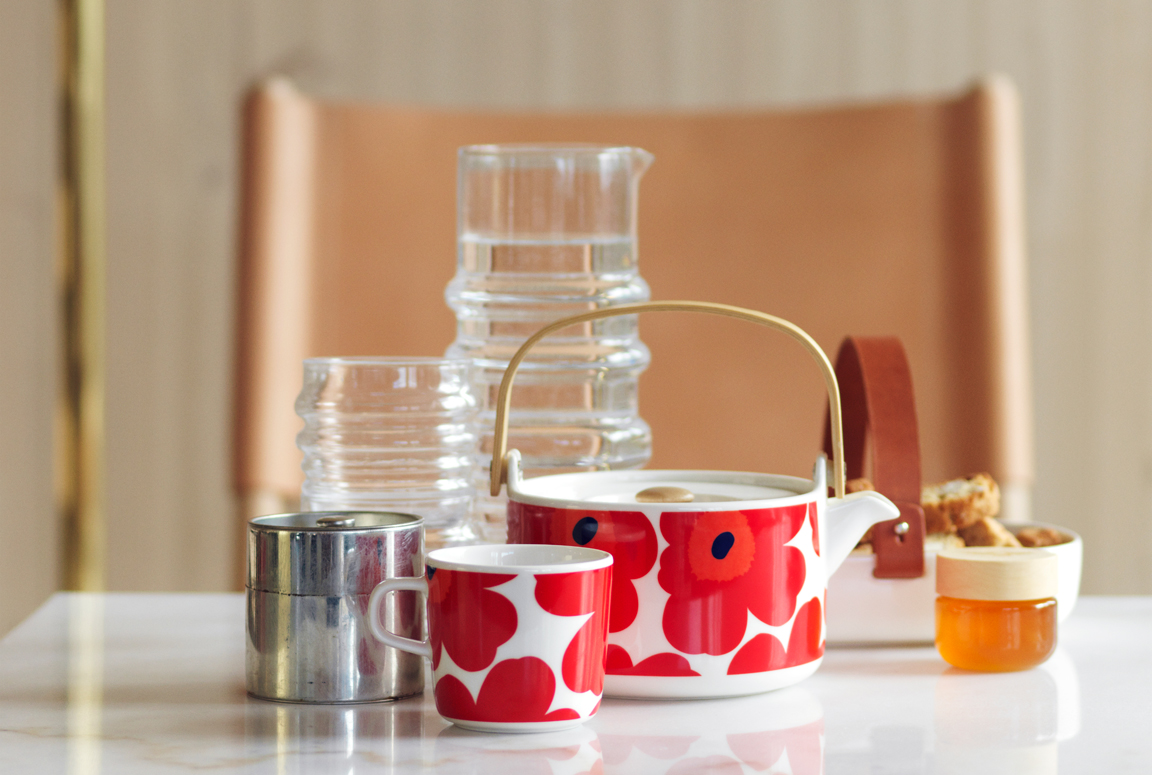 Marimekko dinnnerware. Image courtesy of
Marimekko
3. Iittala

If you haven't heard of this famous Finnish designer brand before, be sure to check out their substantially aesthetic work. Iittala was founded in Iittala, Finland, as a glasswork shop in 1881, which then blossomed into producing design objects, tableware, and cookware - which is where their brand gained its well-earned recognition. The iconic glass birds by Oiva Toikka were not produced and distributed until 1962, which was a major influence on the success of Iittala's brand. The timelessly elegant design within Iittala's pieces now ranges in materials such as: glass, ceramics, wood, textiles, and metals.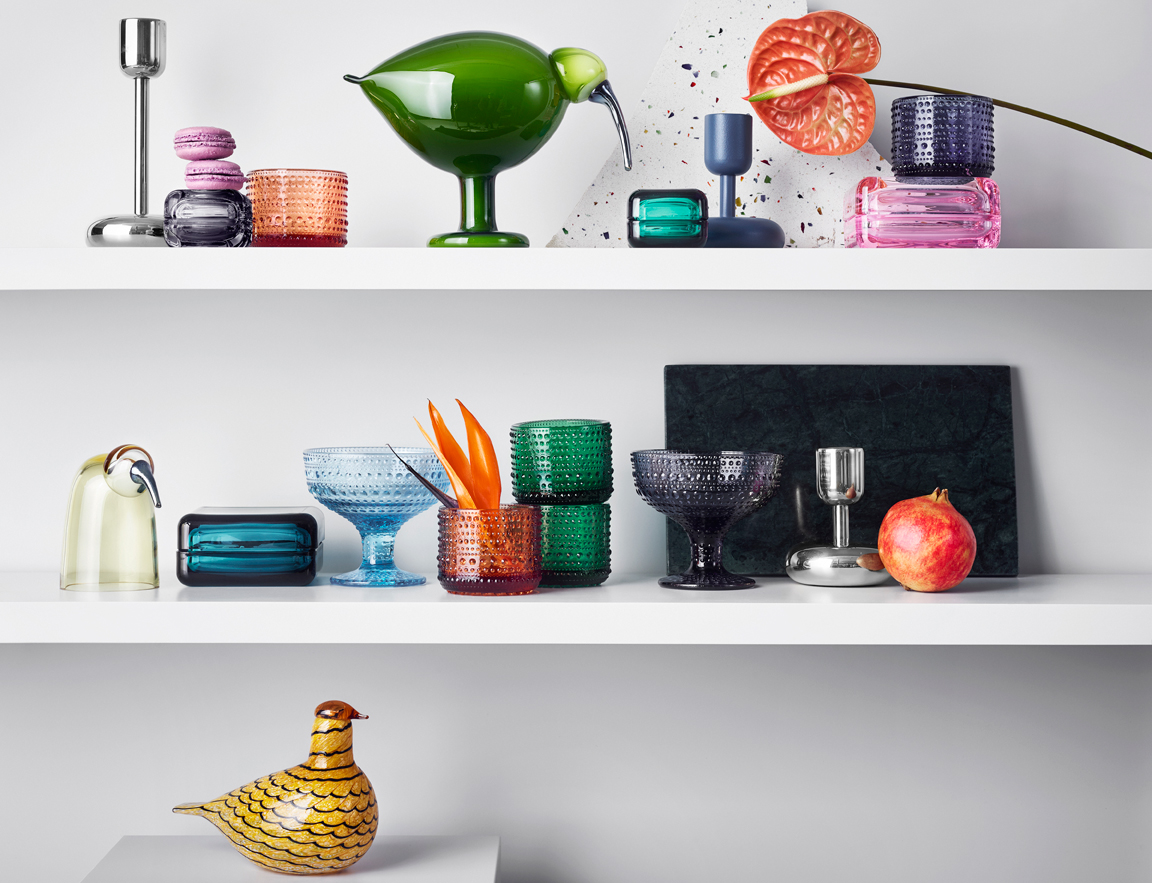 4. Studio Sebastian Jansson

A highly expansive and refreshing take on design - Sebastian Jansson utilizes form, material, and presentation to create a functionally diverse piece. Based in Helsinki, Finland, Sebastian often works on everyday industrial objects for local companies to create something novel and aesthetically appealing for their workplace. Sebastian has also won many awards in Finland from creating different and fresh designs for everyday objects.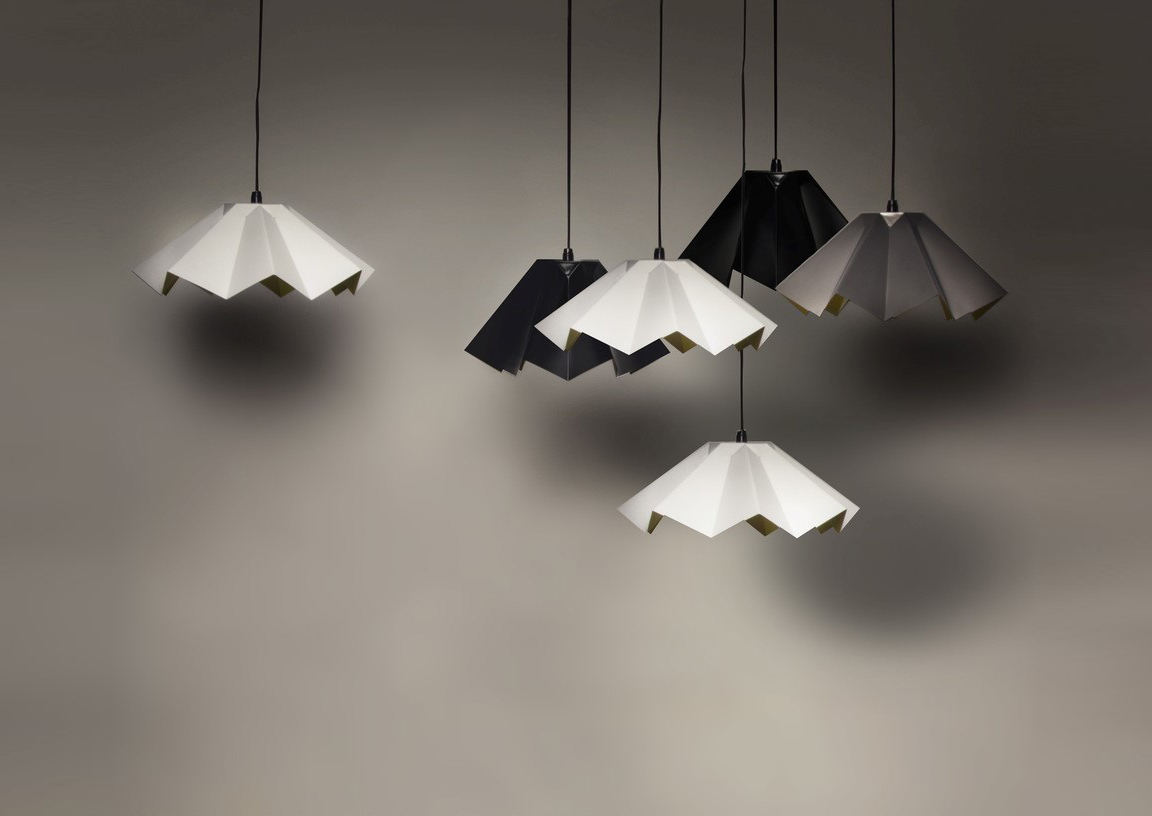 Light fixures. Image courtesy of
Sebastian Jansson
5. Aalto + Aalto

Husband and wife team, Elina and Klaus Aalto are the creative and fresh perspectives behind Aalto+Aalto. The pair designs products, creates spaces and exhibitions - all-encompassing their unique vision for their work. Their work embodies a Scandinavian saying, "good design for all", which is shown throughout their thoughtfully creative work. The husband and wife also created an iconic piece for Iittala - a jewel hook for displaying items in while also transforming an everyday object into a piece of art.