After a few chaotic days at home, I am inspired and drawn to the beautiful simplicity of this apartment.
Located in Gothenburg, Sweden, this lovely pad has a clean, fresh and bright look, with a serene vibe.
The soothing atmosphere is enhanced by the understated color palette of whites and greys, with a few wooden accents and decorative elements in earthy tones.
Notice how the subdued hues are used throughout the place, creating a harmonious, consistent look.
I also like that this interior features a mix of designer pieces and more affordable Ikea items. Stylish yet approachable.
Enjoy the tour!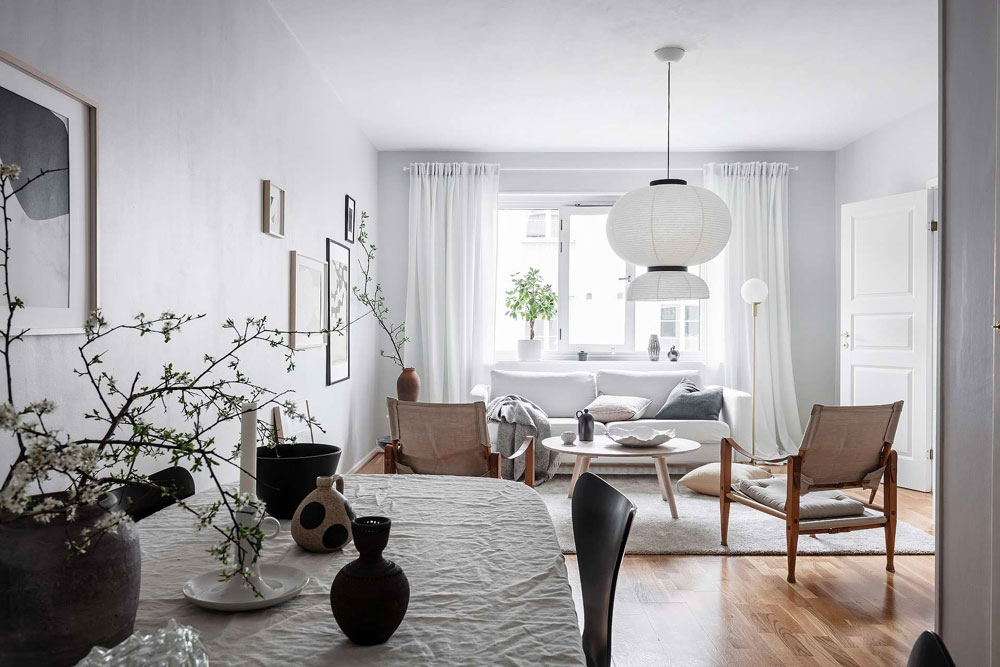 If you'd like a similar wall color, I highly recommend Benjamin Moore's Gray Owl. It transforms beautifully with the light, and it doesn't have real undertones, making it a perfect neutral. You could even cut the recipe by 50% to lighten it, for a gorgeous, barely-there grey.